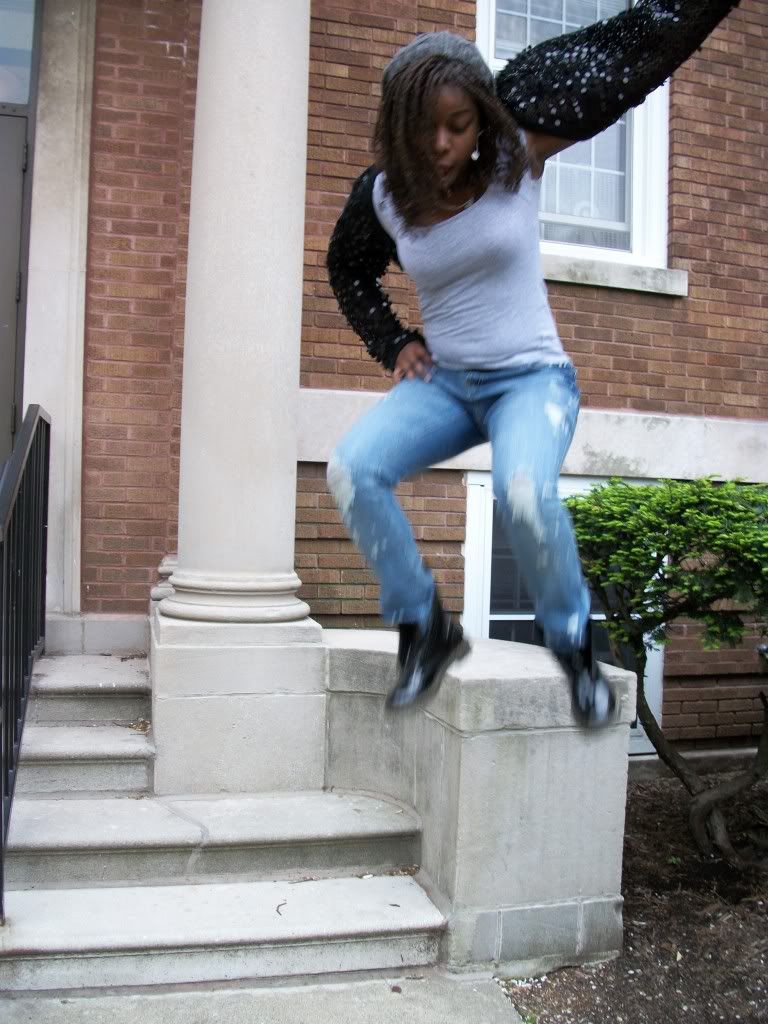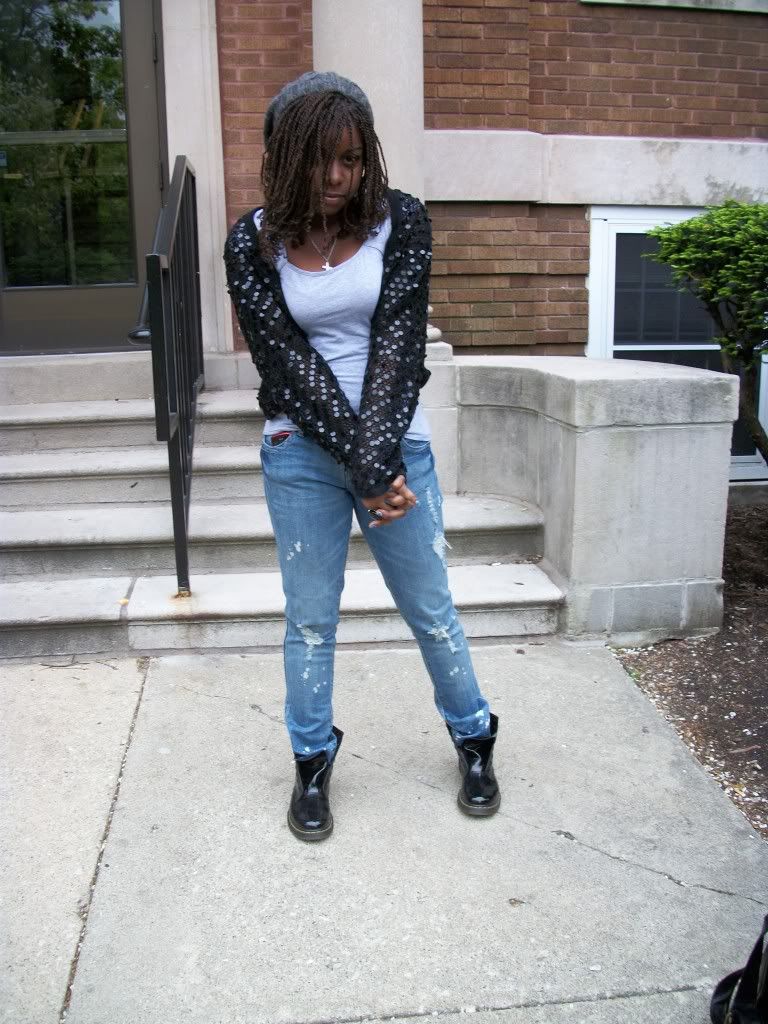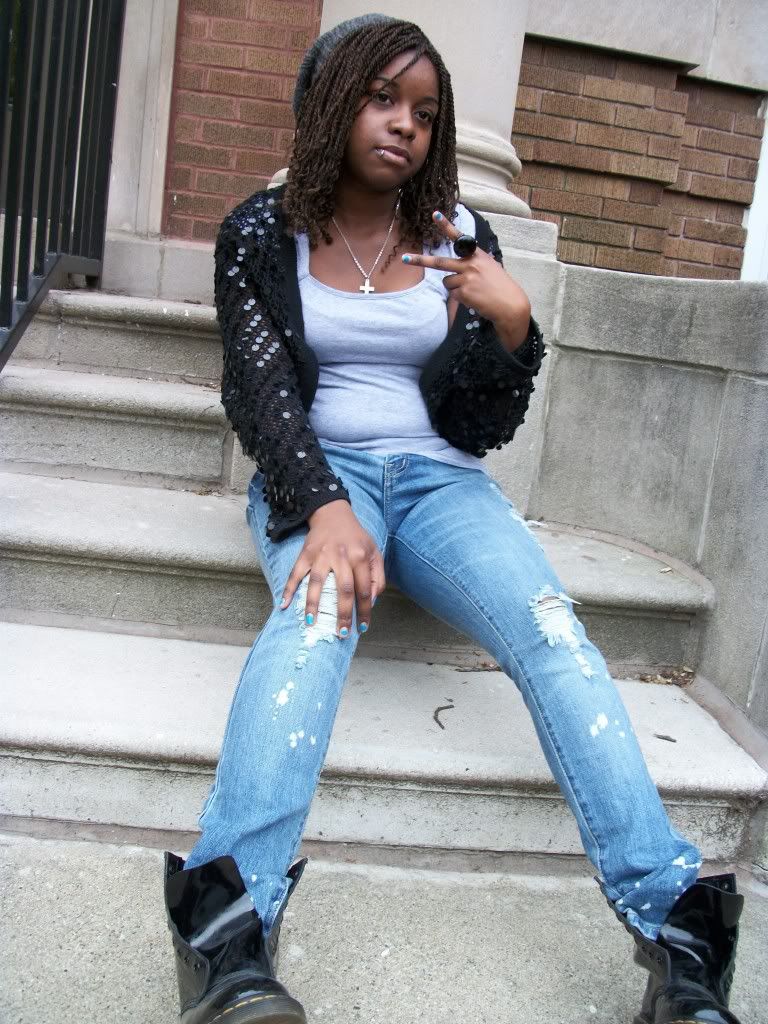 I love the thrift store! It's where I got this amazing pailetted shrug. Originally from New York & Company, I spotted it at the Unique Thrift Store for only $6. Win.
Finals are coming up soon. 2 weeks until my first year of college is
ov-ah
. And good, because I'm really getting annoyed by some of the people around here. . .maybe next semester will be even better.
Heading to the mall today with a friend. Then maybe I'll get on these final papers. Maybe.