Took a trip to the North Avenue beach yesterday in Chicago with the girls.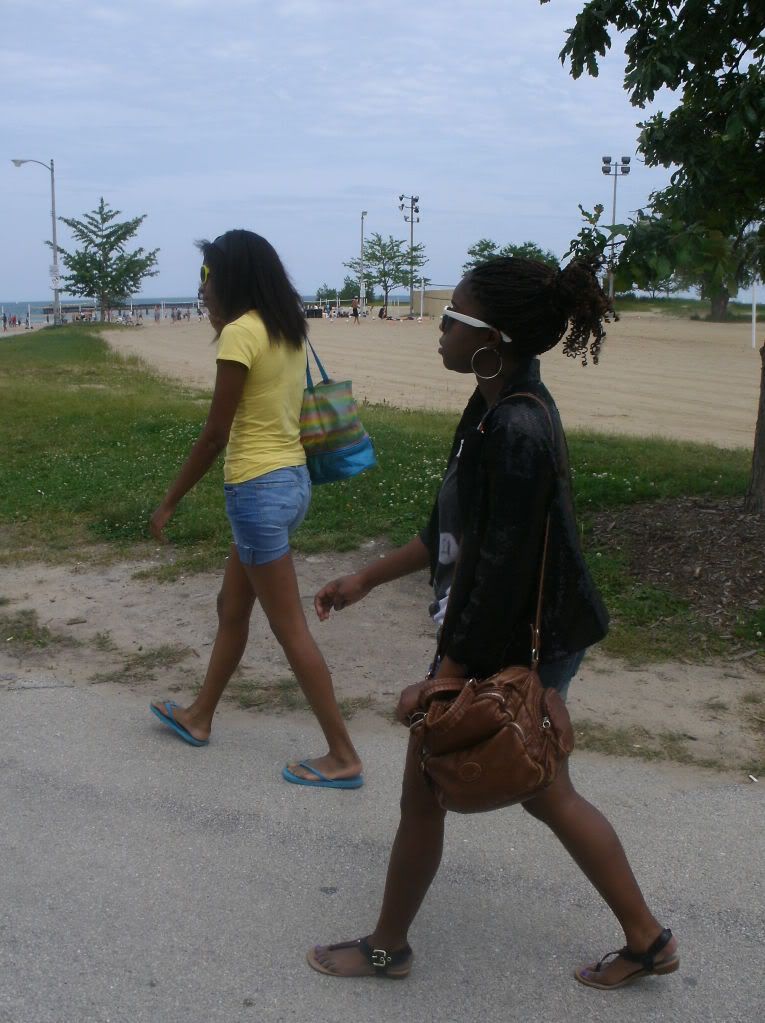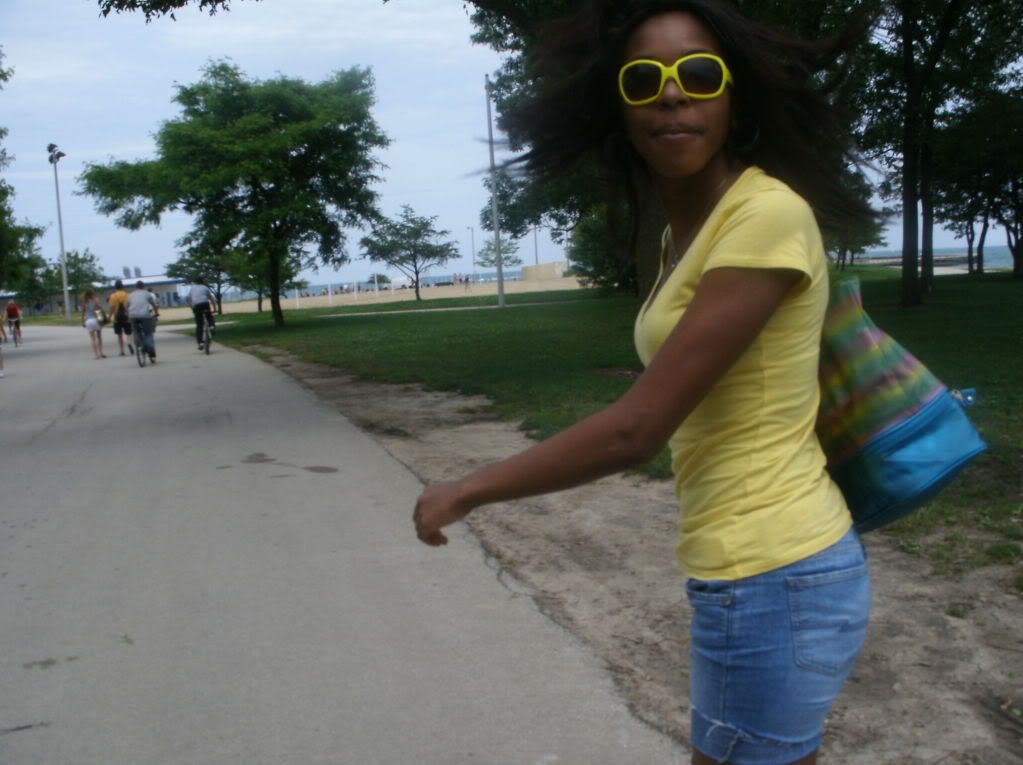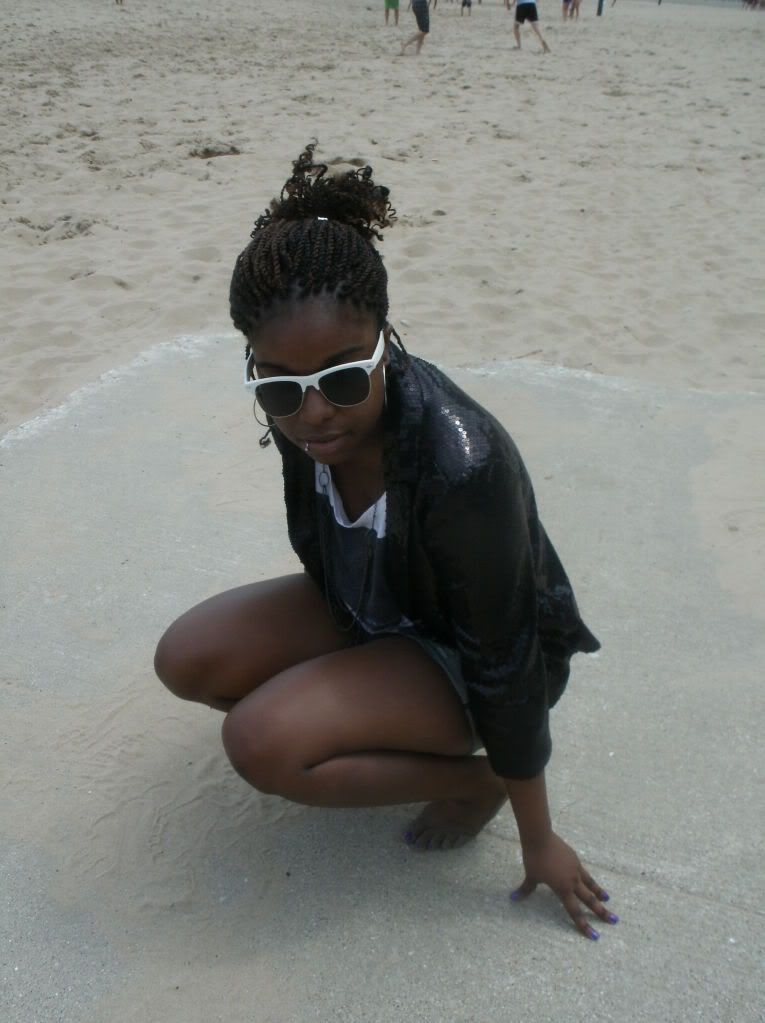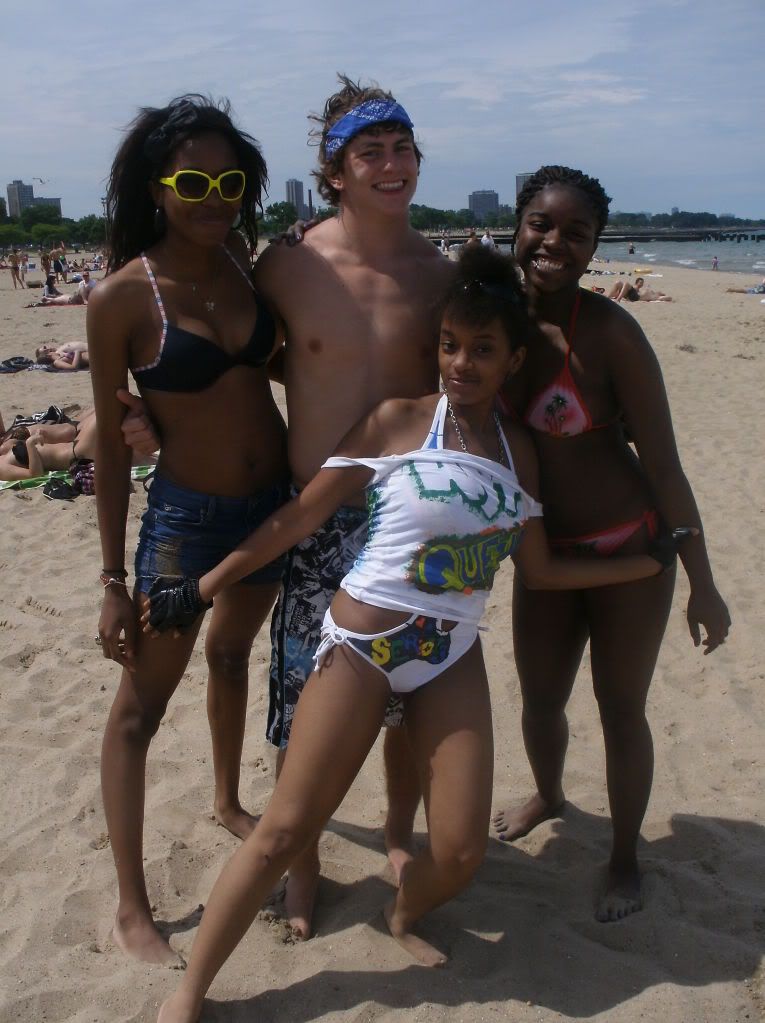 He jumped into the photo before he went to the bathroom. We have no idea who this guy is, but he kept looking at us, so I guess he wanted us to remember him. Not bad looking, either.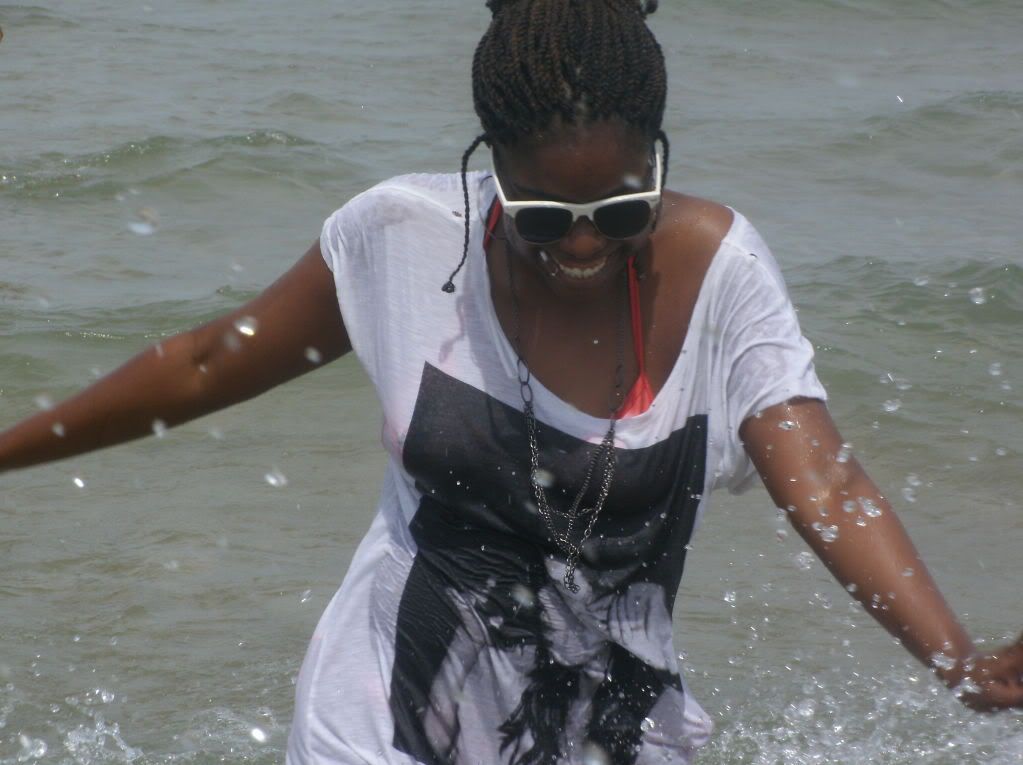 The water was SO cold, but refreshing. I really love this picture my friend took. Her mohawk is sick.
I was going for glam-casual. I knew the graphic print tee would be a good cover-up, so I added shorts, summer sandals, and the jacket to dress it up a bit. (I had no idea I was posing by a garbage can, by the way.)
NOM, NOM, MOTHERFUCKING NOM.
The beach was a good time. Besides the rude bike riders and run-ins with pigeons, sand, and the occasional football/frisbee/volleyball, we all had fun.
Lollapalooza finally released the day-by-day line-up. Must say, it's...meh.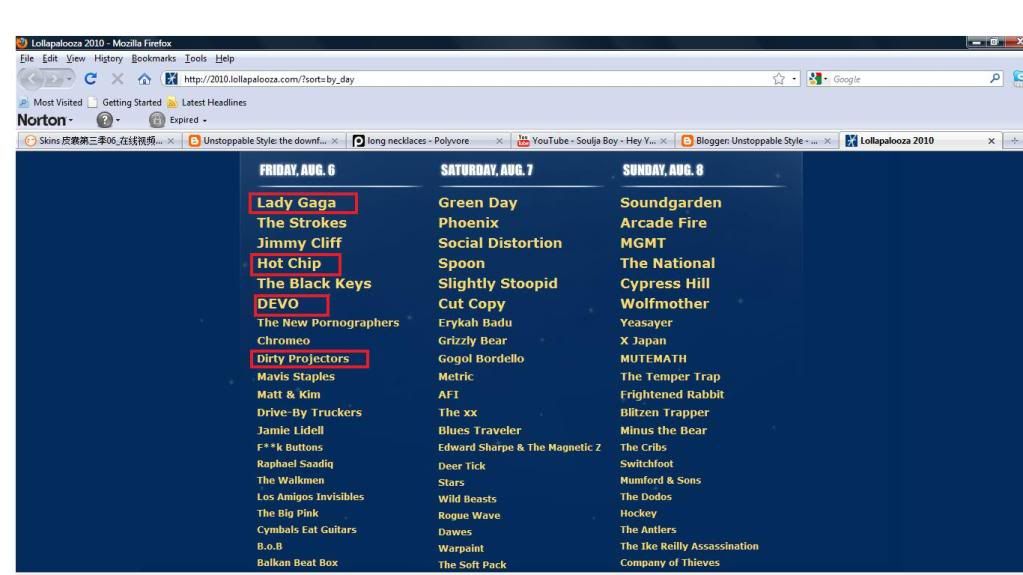 As you can see, the only people who matter are boxed. Looks like I'm going on the Friday date, even if my best friend wants to see MGMT on the Sunday date.
What do you guys think of this year's lineup?