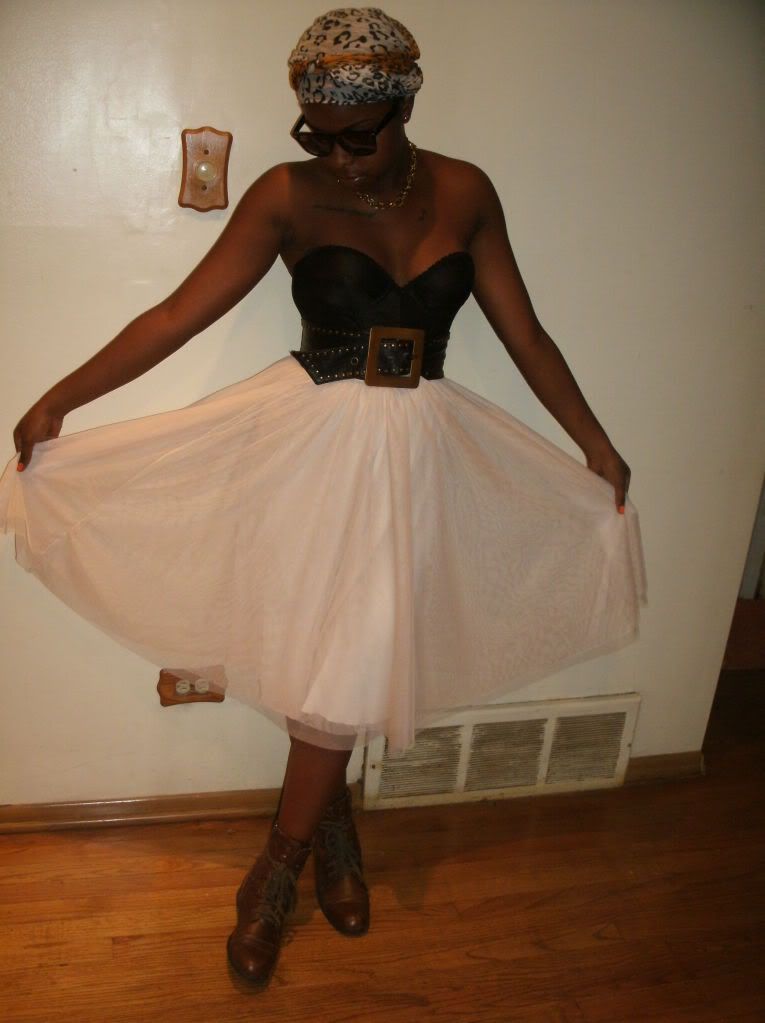 * bustier: thrift
* leo scarf: idk
* sunglasses: forever 21
* skirt: H&M
* boots: forever 21
i wore a denim vest over my bustier to be modest. if i wasn't around my fam, i woulda chucked that shit off the moment i could.
got a phone upgrade to this bootleg blackberry. it'll do. must say it is better than my old phone, a samsung impression. you send 10 texts, and then your phone acts like it has no reception and you have to power off and on to keep sending texts. #lame. and it sucks around crowds. #evenlamer.
the countdown is STILL on. 3 more days. no i am not counting this one. expect more fashiony fashion-ness in los angeles.