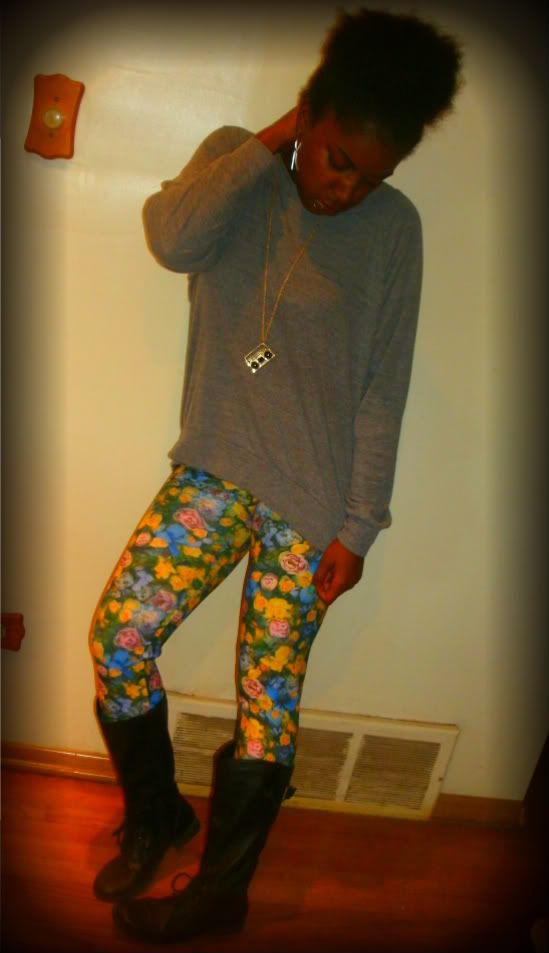 * Sweatshirt - American Apparel
* Leggings - American Apparel
* Necklace - Forever 21
* Boots - Bongo for KMart
California was pretty cool. Won't lie, it could've been better, but hey, I got out of Illinois for the first time.
The plane ride was soooo cool. It felt like a mini rollercoaster, and I managed to get great pics outside the window. ;) Pics to follow.
Summer is basically oh-VAH. I start school at Columbia pretty soon and I move in Saturday! Eeeek!!
What are you guys up to?