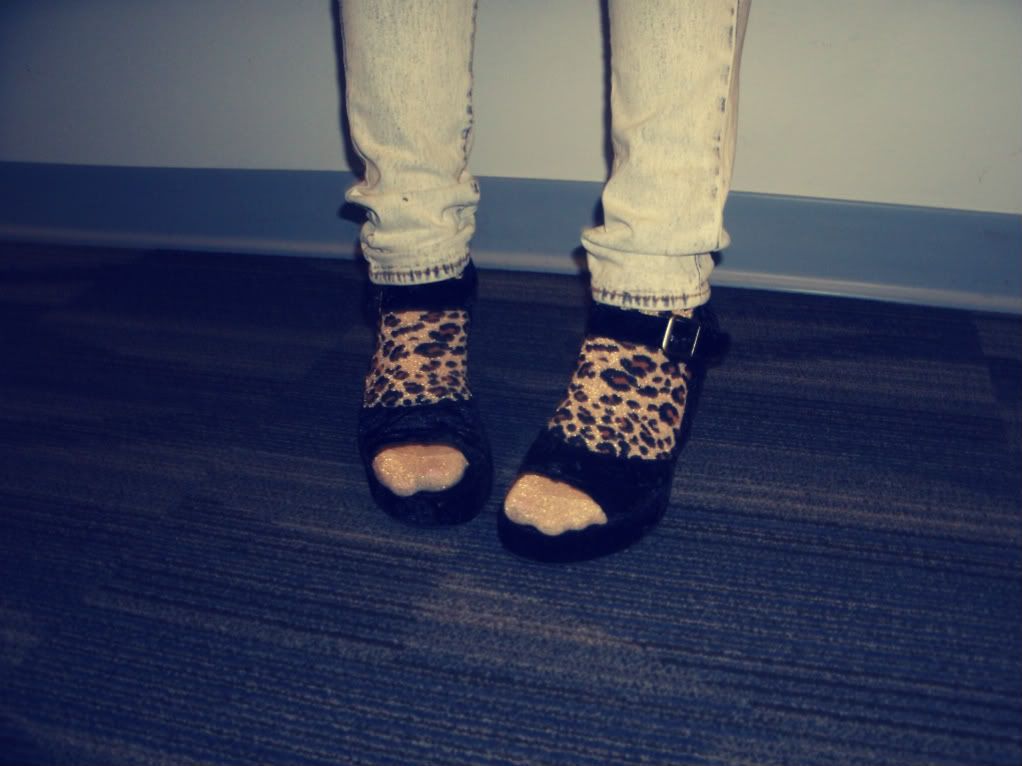 a few days ago, i thought i'd be a weirdo and wear socks and heels. these are probably the first pair in a long time that actually don't hurt. thank you, oddly genetically constructed stompers.
lately, everything has been so crazy. i remember being in high school, singing fall out boy into my television remote and being super excited for the future. i talked on the phone with my best friend about how we hated our neighborhood and envied girls who went to non-shitty high schools. the girls who took flights to rome as class trips and didn't have to count on fingers and toes how many fights they'd witnessed in the past few weeks. girls with hot boyfriends who didn't catcall chicks by calling out "ay girl! ay! where you goin, ma?"
now here i am, 2 colleges later, wondering where the hell my life went. i was scared of the future before i went to college, and now, just a year away from this all being over, i'm even more terrified. why does life have to move so fast?
as crazy as this sounds, i'd give anything to be a teenager again. because that's honestly how i still feel. i'm still awkward. still shy. still a hopeless romantic. still blissfully unaware of how cold this world is. still over-analytical of damn near everything. still...you get the idea.
*sighs*
top: H&M. jeans: H&M. boombox necklace: forever 21. socks: urban outfitters. shoes: urban outfitters.