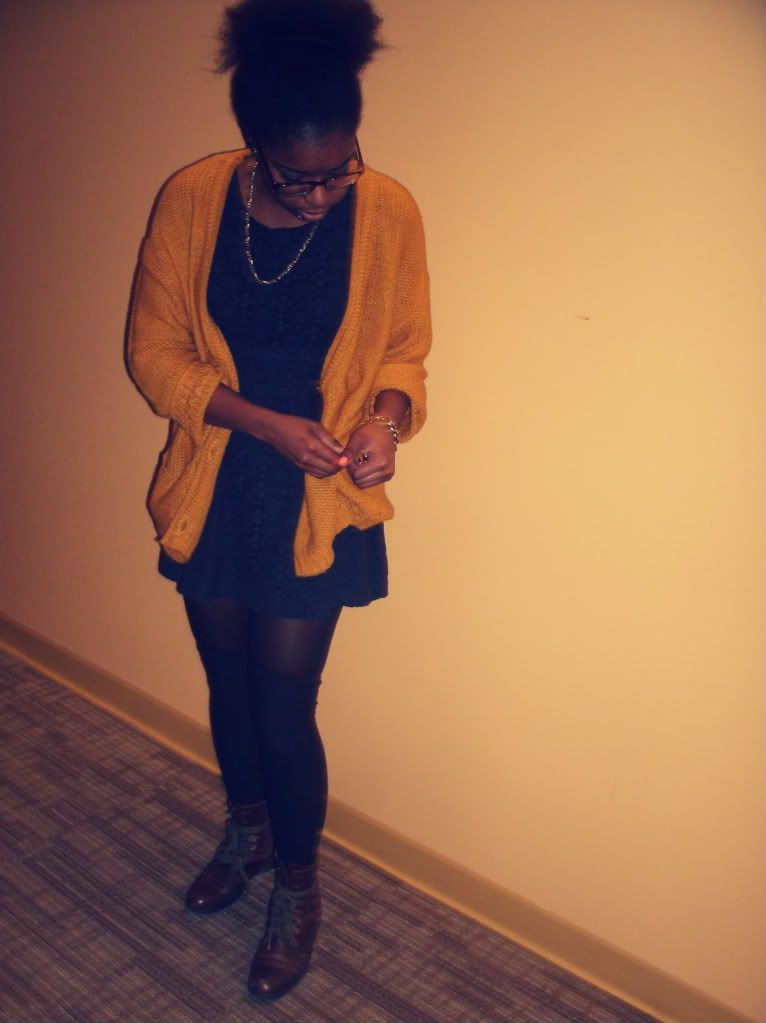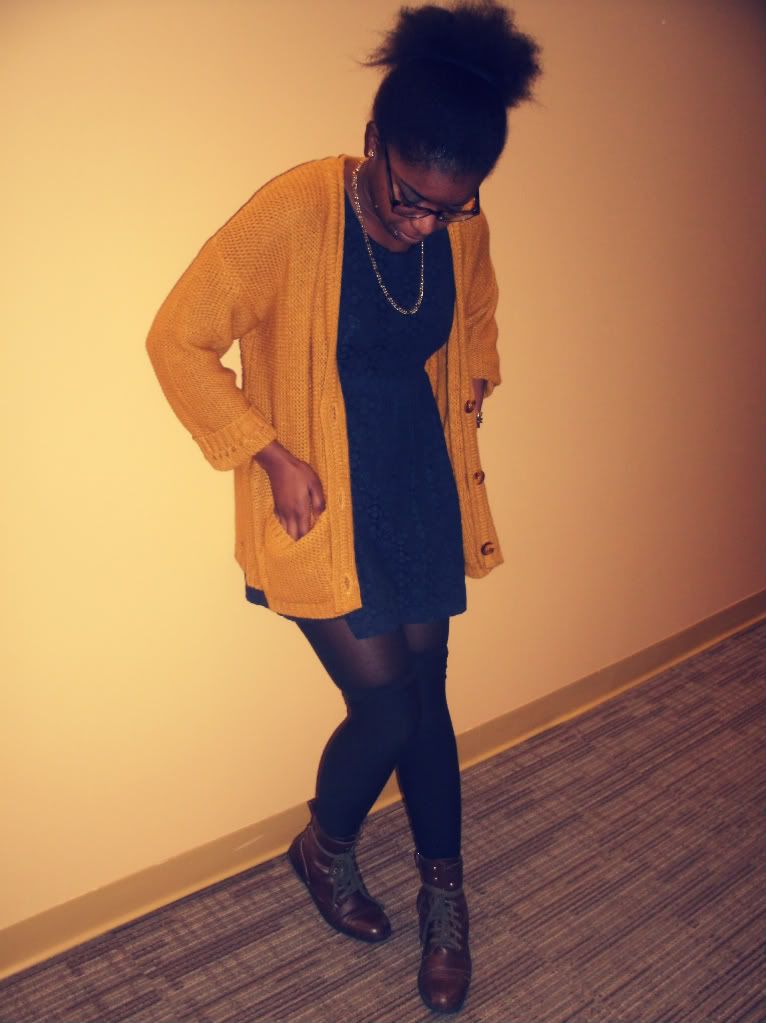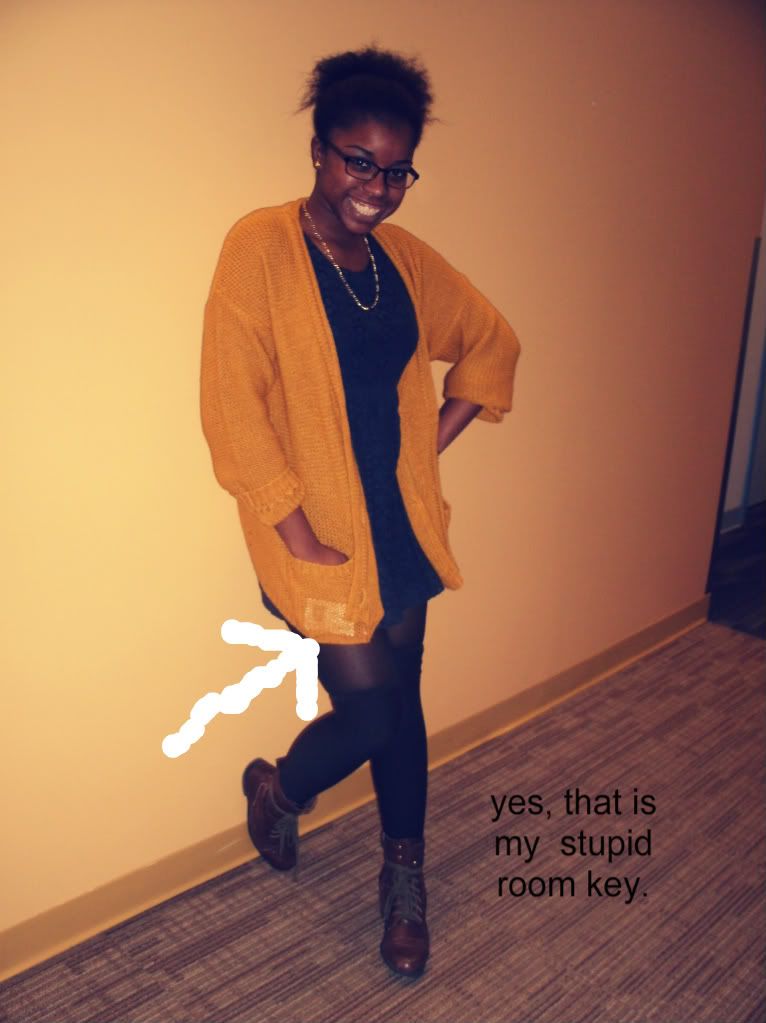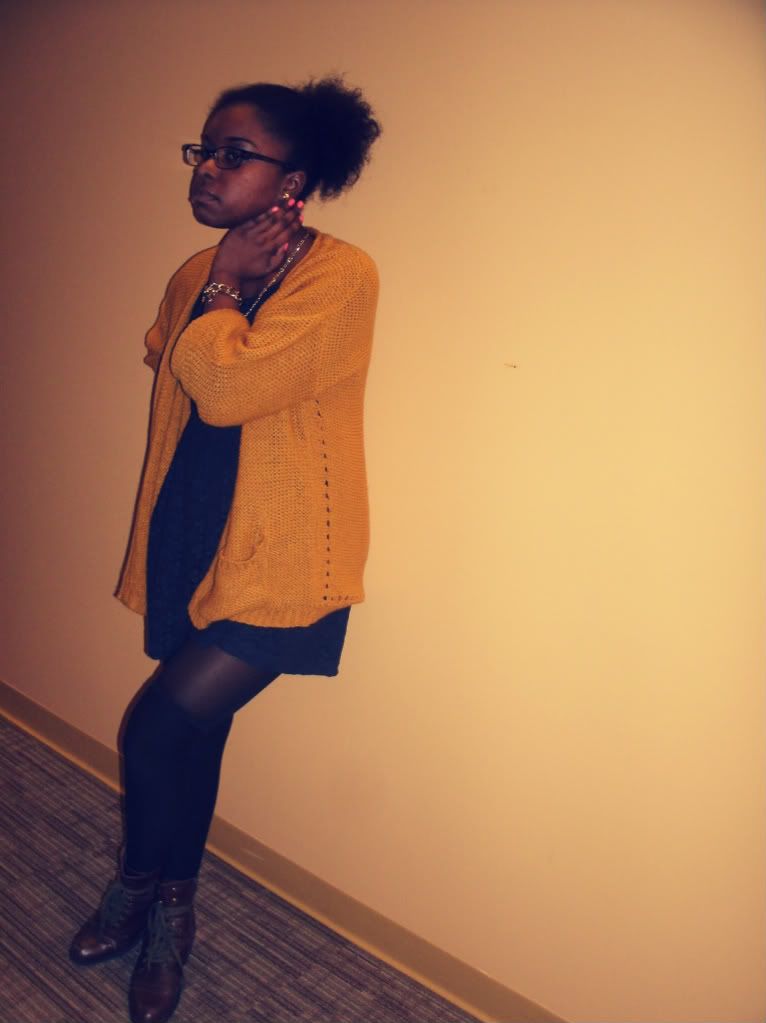 sweater: forever 21
dress: forever 21 (technically thrifted)
boots: forever 21 (you get the idea)
bracelet: topshop
socks: bought years ago
i'm currently on deadline and writing a story about masturbation for the school newspaper. yes, you read that right, and no i'm not making this shit up. my oversexed ass...what a fitting topic.
it was ball-chillingly freezing yesterday, and not even the layering helped. but i looked cute, so it doesn't matter.
been so busy lately, and no one is ever around to take a few photos. hopefully this will change. i really wanna introduce consistency to this blog, something that left it a long time ago when the owner decided she was too lame to keep it up.
i've been bumping this song for a while. gotta love SBTRKT, even if i don't really like their album. doesn't the lead singer sound like james blake?