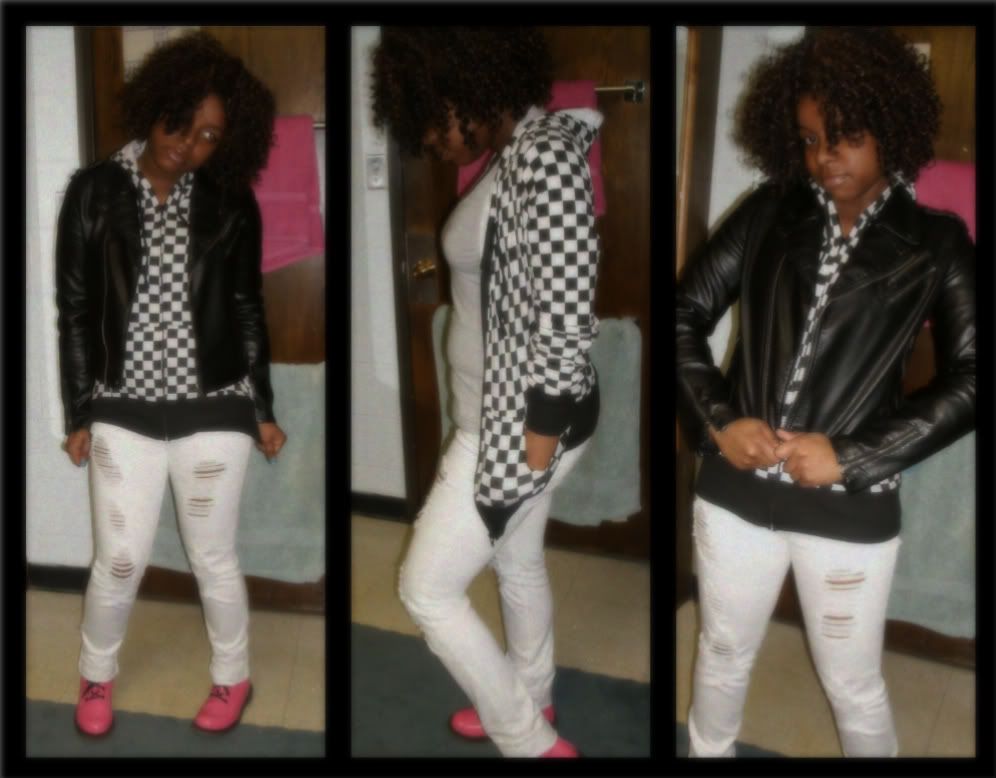 I really like the idea of checkerboard with anything. It's such a surfer-guy staple, but can be easily dressed up. My whole thing with patterns might go overboard soon, but who cares? It's a nice thing.
Between trying to find things to do to pass the hours and tackling homework, I've been listening to a lot of Bloc Party, Noisettes, and Regina Spektor. Regina Spektor is simply ah-
mazing
. That woman never ceases to amaze me. And she's so pretty!
Oh, how I live for the open-ended weekends. Never know what's going to happen. Will I get my laptop back? (It crashed because I am a moron) Will I go to a party? How about getting the rest of my work done. Pffft. We'll see. . .