Sorry for the unbelievable hiatus. Finally got back to school the other day and I'm slowly getting back into the swing of things. I have a lot of reading to do, so I'll post these pictures really quickly.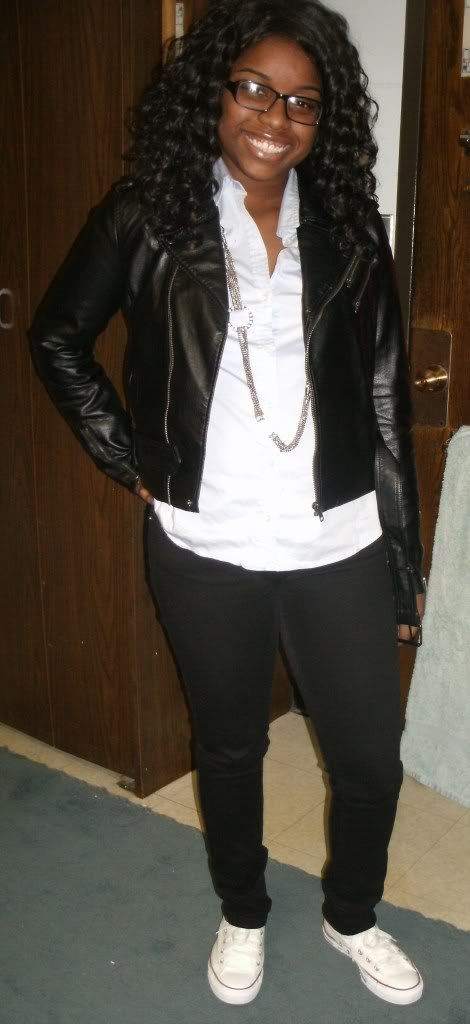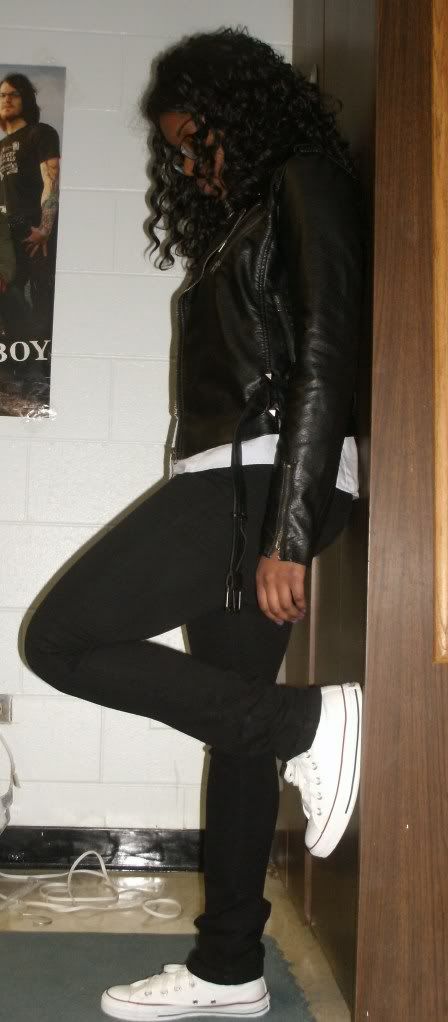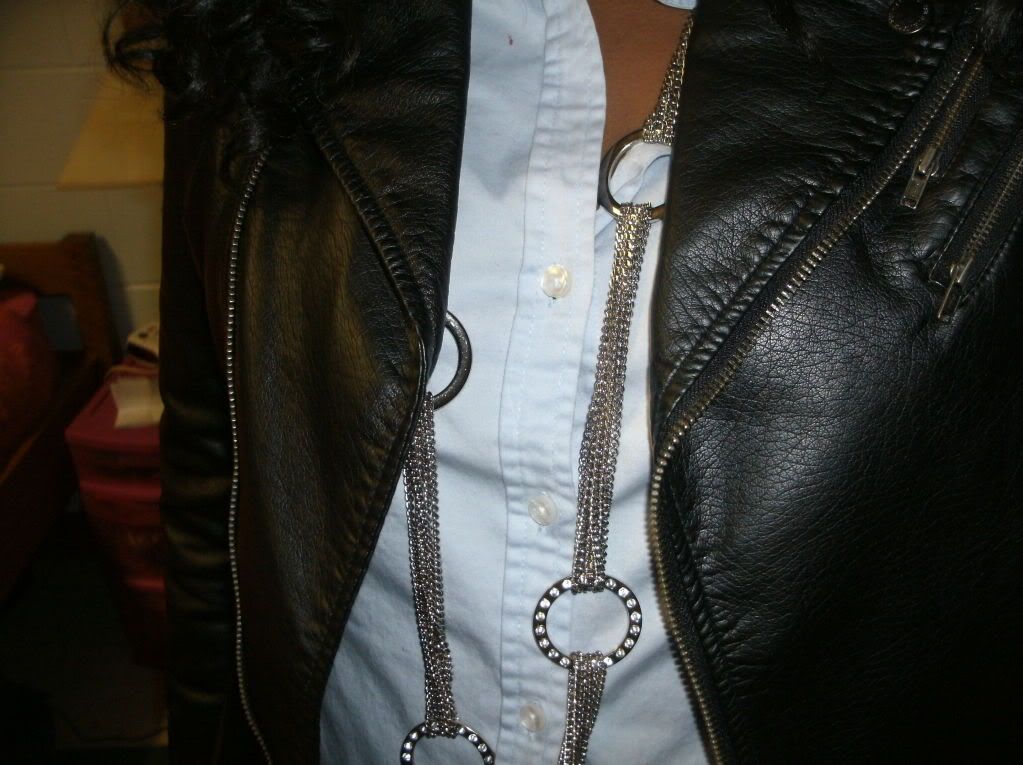 I decided to go for a boyish theme. Hence the oxford, leather jacket, and the white Chucks. I added the necklace--originally a belt--just for the hell of it. Serves as a little bit of bling.
So with that, I'll dive back into the most boring text known to man, or Plato's
Gorgias.