Images from style.com


My boredom induced me to check out style.com (a site I don't even frequent that much because I'm too busy perusing fashion blogs) and peep what was happening. I stumbled upon Hussein Chalayan because I remember that Lady Gaga wore this awesome bubble dress by the famed up-and-comer.
What I really dig about Chalayan is his command of all the trends that are going on right now.
Ruffles
Hoodies (part of the outerwear trend)
Sleek tailoring
Oversized menswear
Minimalistic femininity
All of these trends are done up to a tee, and it looks absolutely breathtaking. Not only that, but it can be done in real life. Anybody can layer a hoodie underneath an oversized blazer and get away with it. No extra-special Hollywood frills here!
In other news. . .
Me and my friend Autume peeped the Attack Attack! show on Friday. Let's just say, for one, that I learned a very valuable lesson after being sandwiched between hot people for about two hours.
Faux leather (or probably any leather for that matter) is a
bad. wardrobe. choice.
But other than that. . .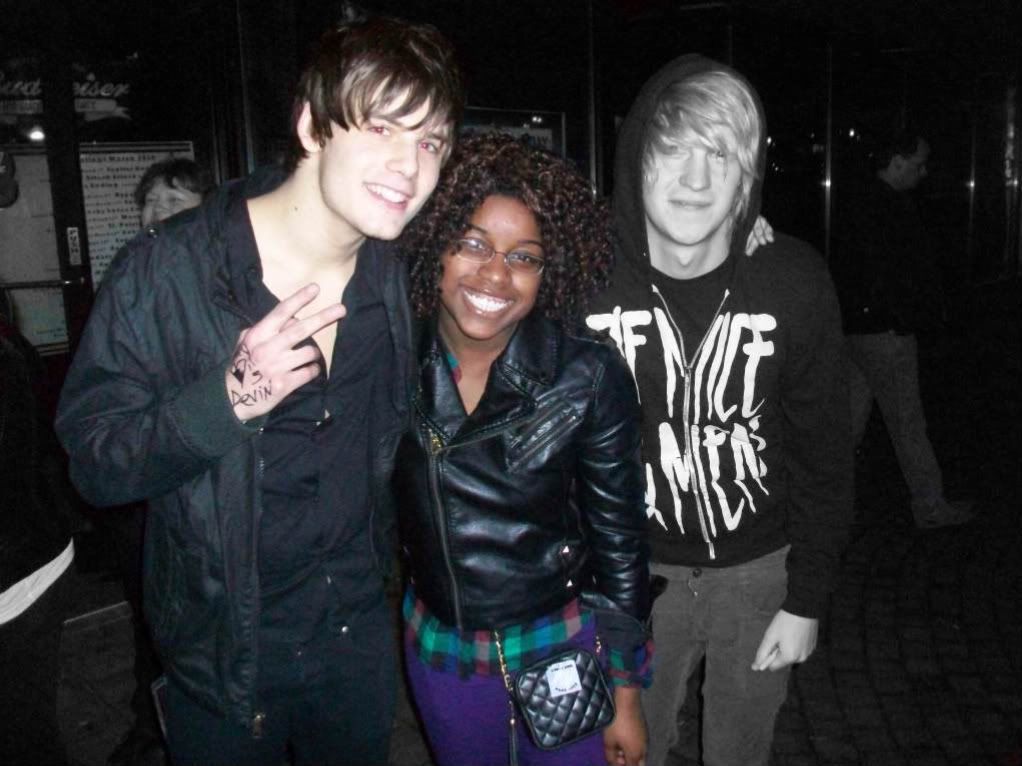 Me and this
vanilla scoop
named
Devin Oliver
(lead singer of I See Stars, one of the openers) managed to take a pic together. It was. . . bliss. I still can't believe he's only 17. Jailbait!
To get a taste of what Attack Attack! sounds like, check below.
************************WARNING: LOUD SCREAMS AHEAD***************************