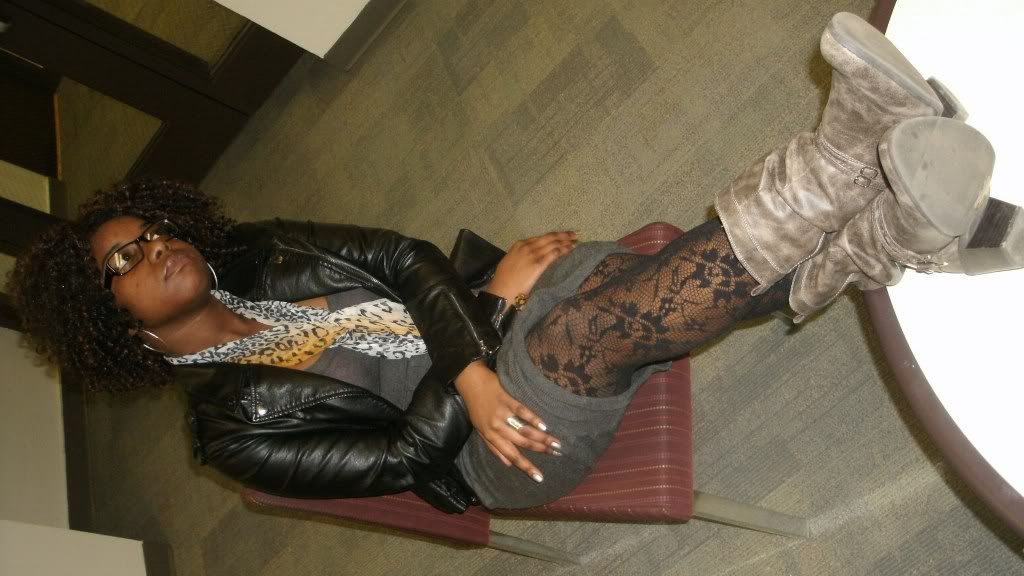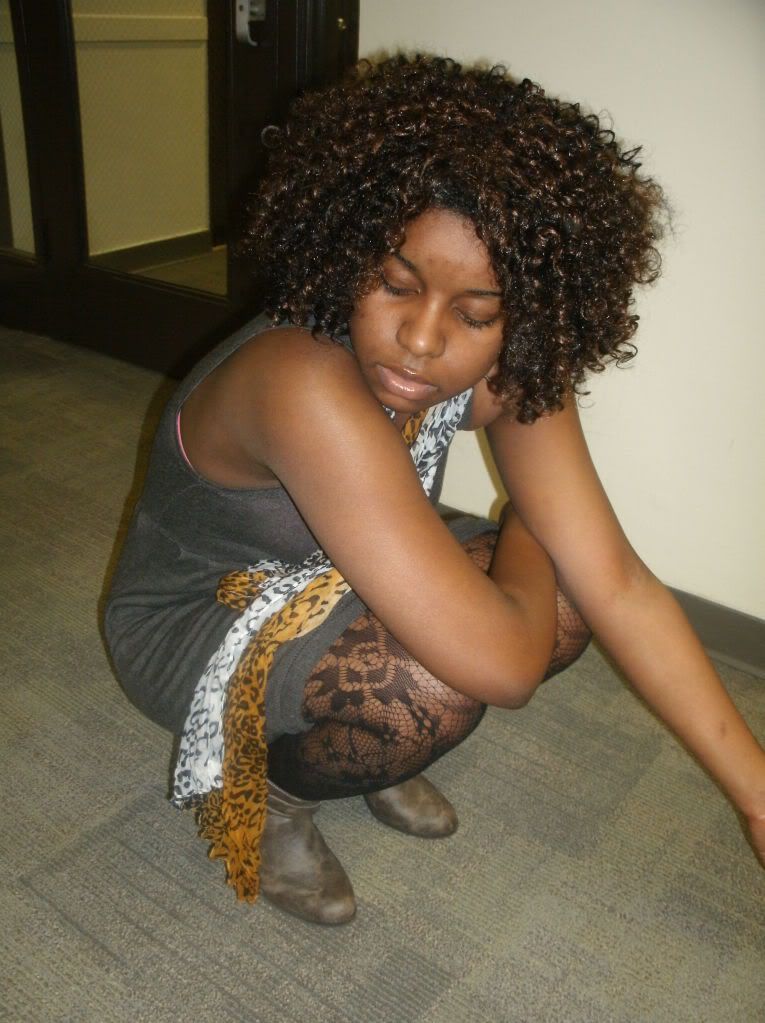 The weather was kind to me yesterday. Though there was snow on the ground, I decided to say 'fuck it' and throw on lace tights and a dress just because I haven't worn them since at least October.
Not only that, but I swear, I feel like I'm living in my Forever 21 leather jacket. I feel so confident in that jacket, it's like my personal bullshit shield. Not to mention, I might have caught the attention of a certain guy I've been crushing on who is afraid/unwilling to speak to me these days. Though he did not say 'hi,' he did cough rather obviously into his friend he was walking with. Hmm...
By the way, I felt like this was going to come up eventually, but I am a huge fan of interracial dating. Two of my friends are involved in the swirl (hehe) and it just makes me so happy to see interracial couples, but it's hard as hell to get in on the action as a black woman. So whenever I see a cute BW/WM couple, I rejoice inside.
They don't go together, but they'd be so cute if they did!