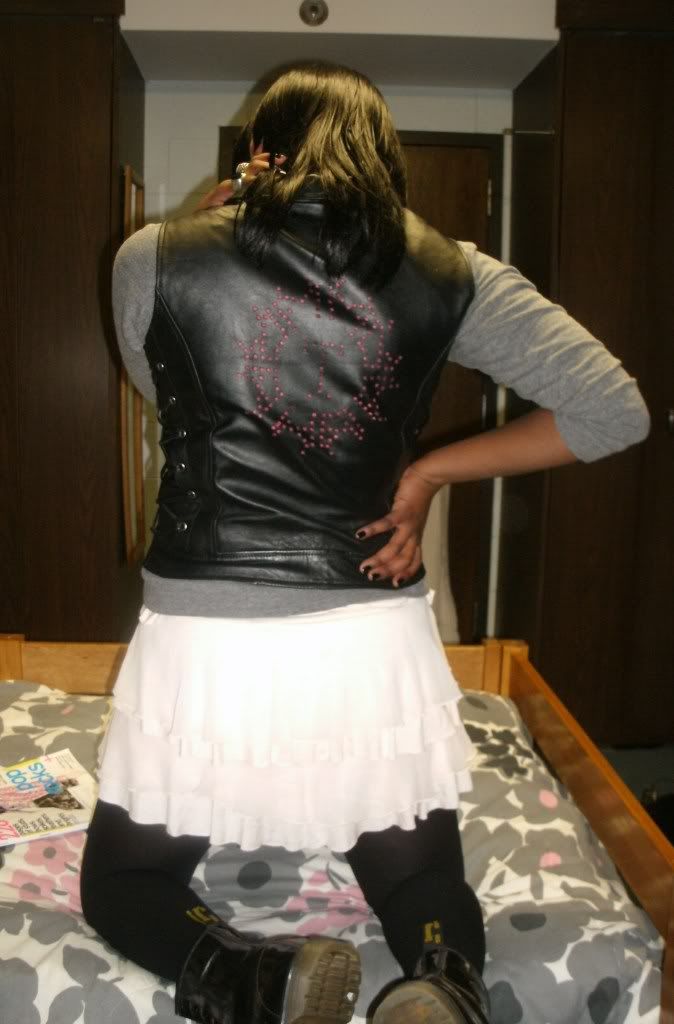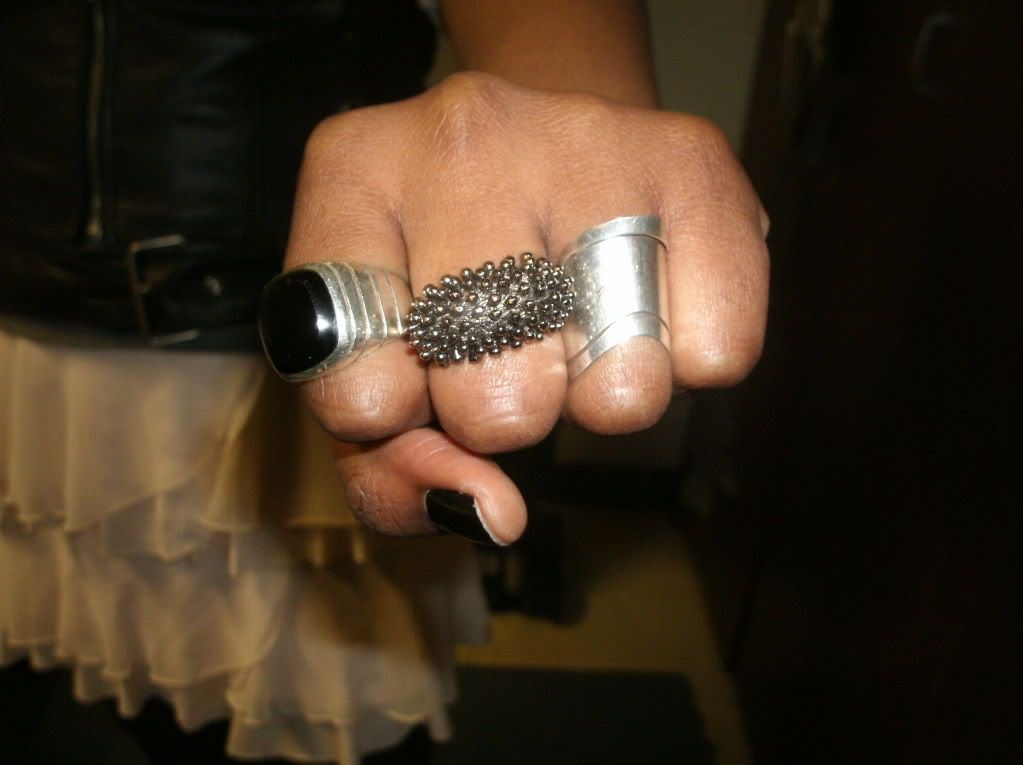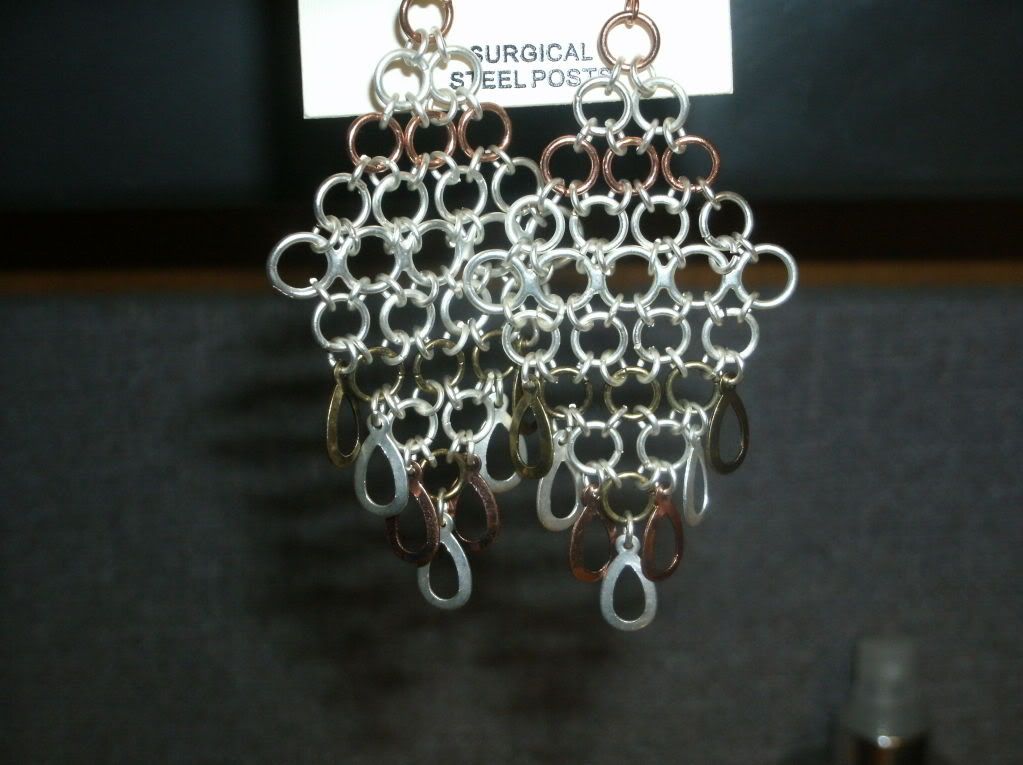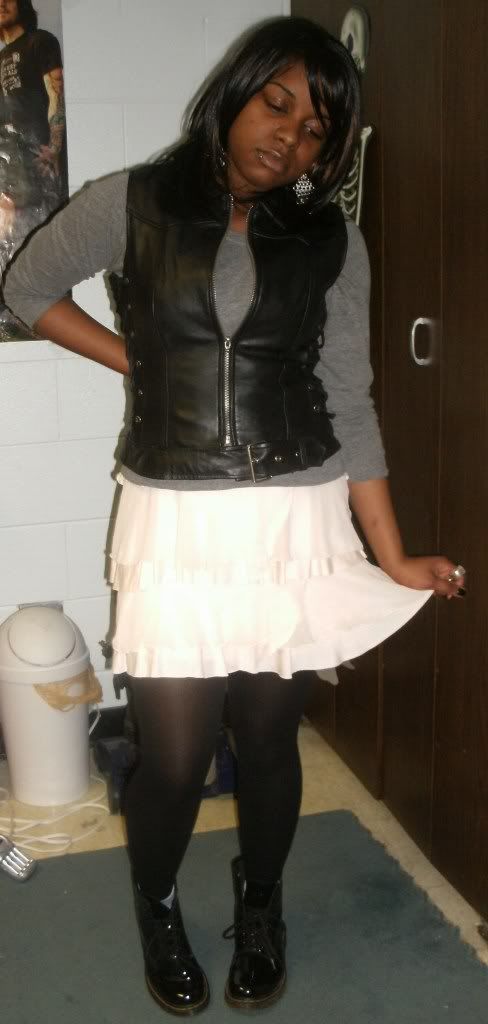 A week without fashion is like a week watching re-runs of your favorite show when the new season is available online...and you have a laptop. Okay, lame comparison, but I'm pretty sure you get the idea.
I'd been meaning to wear the tough biker accessories like a vest and sweatshirt with something girly for a while. So I decided to pull out my H&M ruffled mini-dress (which is one of the fashion staples of spring), toss some tights underneath, throw on a pair of Docs and just rip it. Love the earrings, too. They're from some random store by my house.
By the way, the reason why I generally never say where I get my clothes from is because
a) They're from cheap stores that would warrant an eyebrow raise if I ever even mentioned it. I'm talking about stores like PayHalf, Bare Feet Shoes, and stores of that nature that are usually only identifiable to the people who live in that neighborhood.
b) I can't afford to buy clothes from nice places like Express, American Apparel, etc. Sue me.
c) It's really not the designer, but it's how you wear it. Why do you need know where I got my dress from? The point is that I styled it in a way that looks good, and that's all that matters. Most of my clothes are cheap, but I make them work. Who said you needed a closet full of Prada, Gucci, and Alexander Wang? (though I will admit, Wang is beasting it out, and I wouldn't mind one of those hot little distressed bags, or his drapey tanks)
Also! Great big news!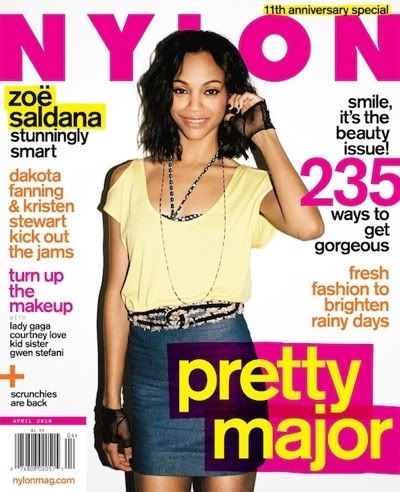 It's about damn time. NYLON has never had a black woman on the cover (here come the arguments that she's
Dominican
and not black) and Zoe Saldana is perfect. She's been everywhere lately, and this is one issue I will take pride in flipping through. Can't wait until April!