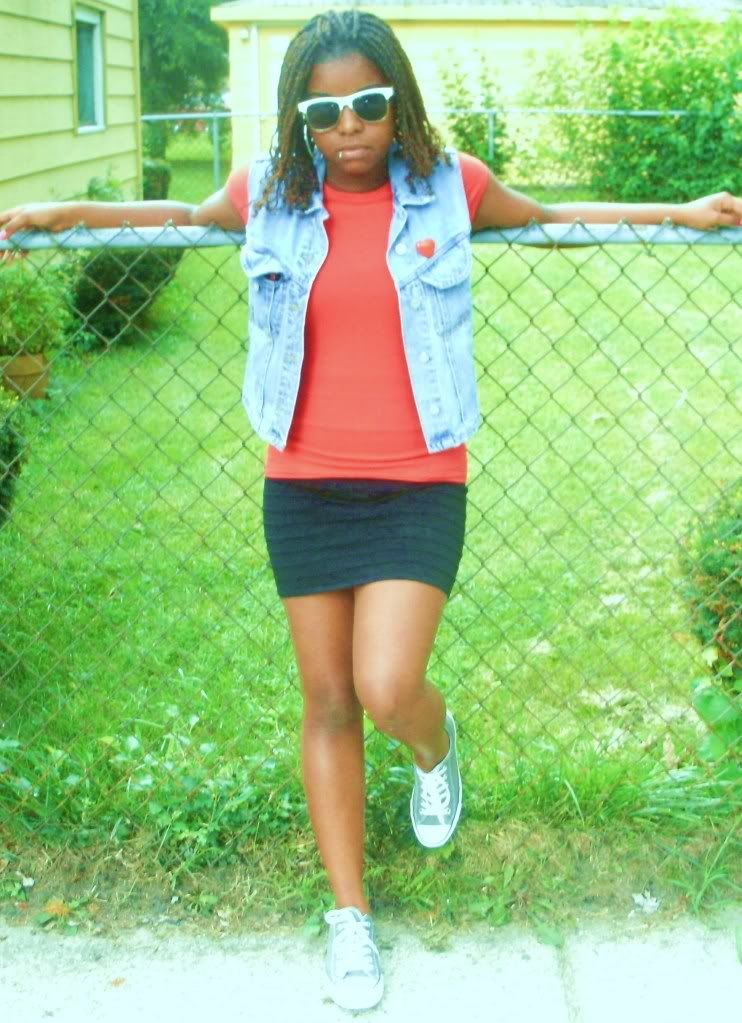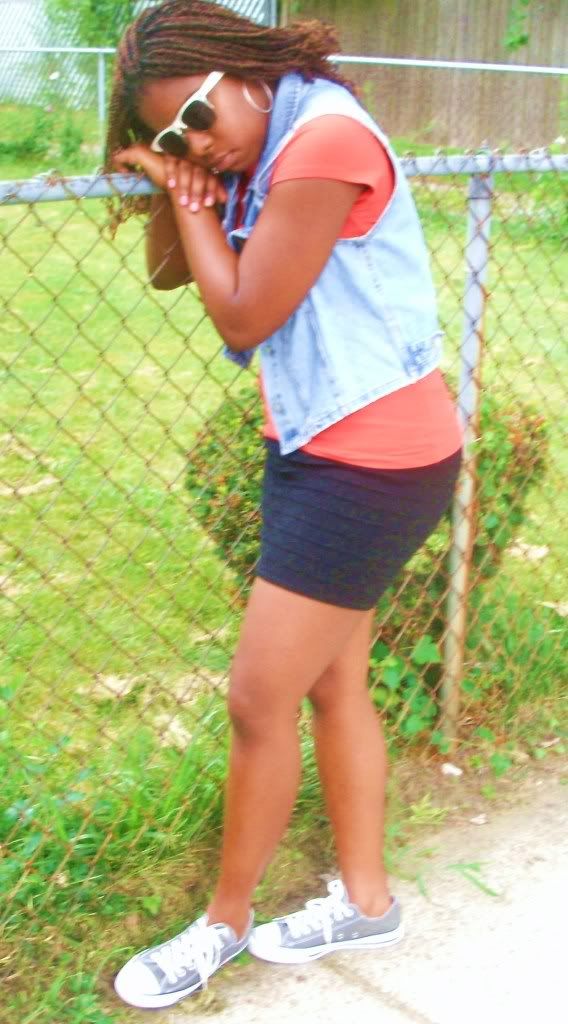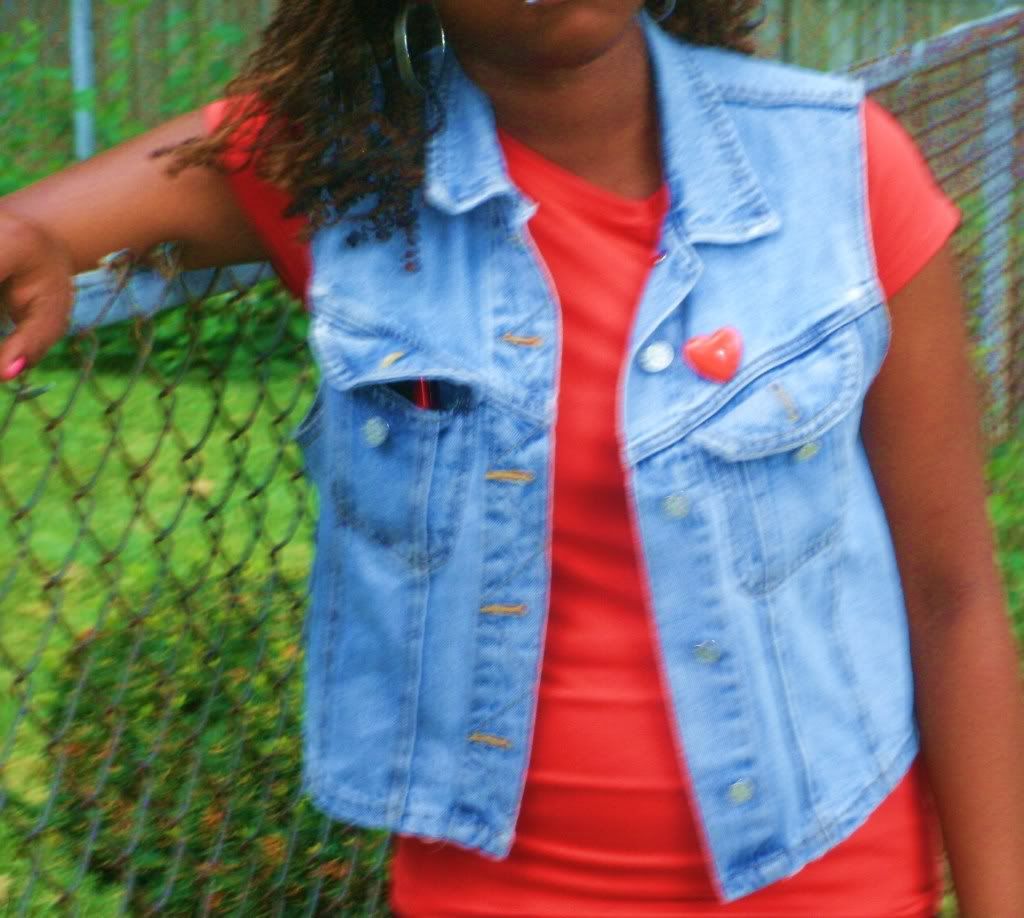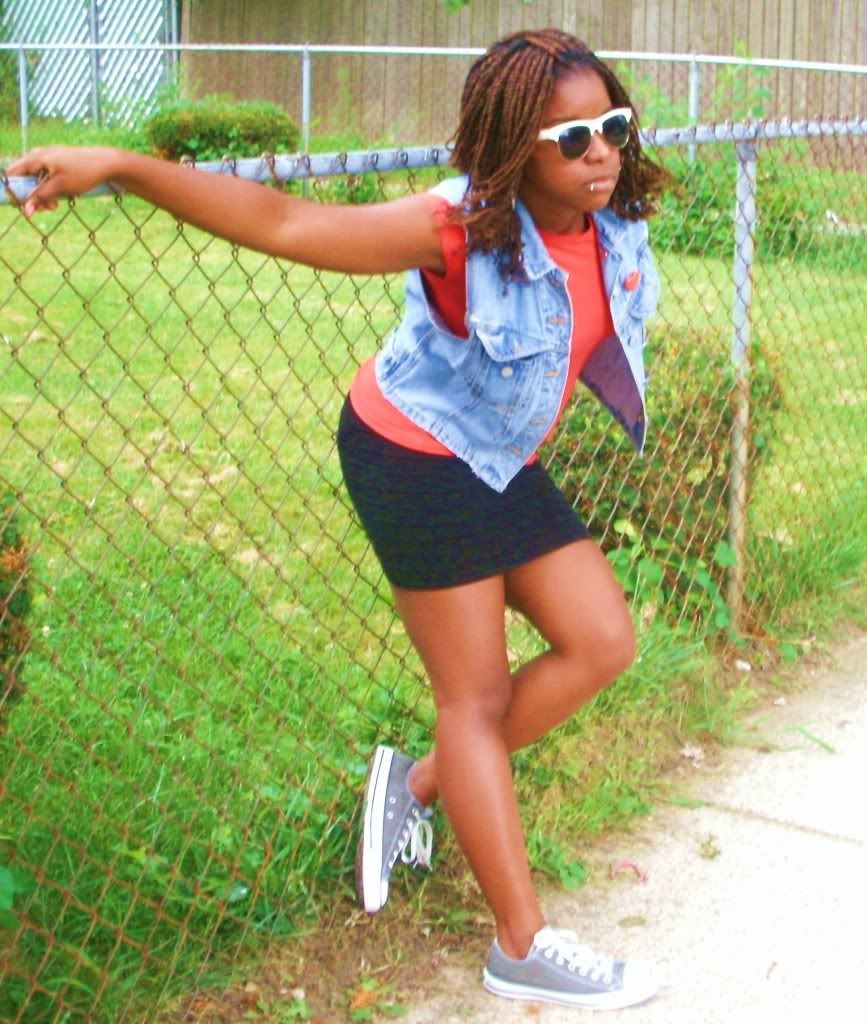 Today, I wanted to look cute. So I came up with the idea of turning a really sexy dress into a casual, fun, and even sporty ensemble. My Forever 21 dress was covered up (and with good reason, since there's a mesh opening right above the breasts!) with my red tee, old denim vest from my mom, and my recently purchased grey Chucks. The heart pin was a thrift find. I'm actually working on building my own Lego heart brooch, a la Dee and Ricky. My friend saved me from buying the $50 piece when she said I could build my own.

And that's the ideal way I'd wear it. Over a plaid shirt, denim jacket, leather jacket, or in a hat!
Oh, and it's pronounced ME-I-PLAY. I love me some Robin Thicke. I've been under his spell lately. He's gorgeous, but he has different levels of gorgeousness. This is the evolution of Robin Thicke.
SEXY (
A Beautiful World
era)
SEXIER (Same. . . but he probably didn't want to cut his hair all the way. The result is his emo shag)
SEXIEST (From
The Evolution of Robin Thicke
to present)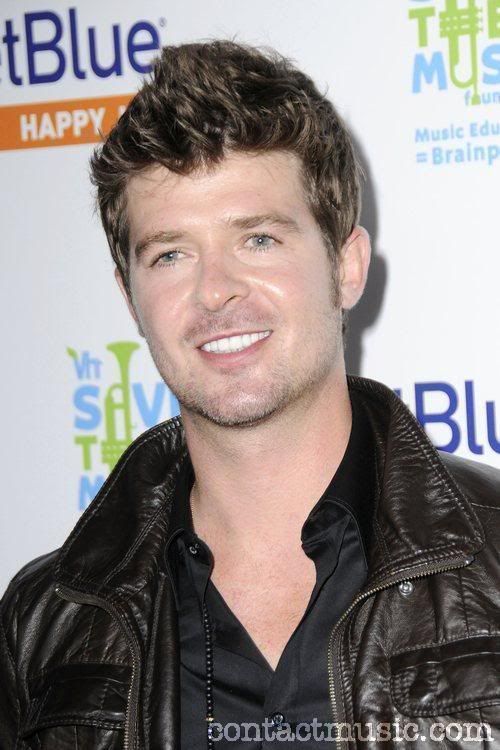 He's sexy in all stages, actually. My current crush. Mr. Sexy.
What celebrity are you guys feeling a lot?