I'm listening to a metal band called Gojira at the moment, wondering exactly how I came to like such harsh and discordant music! I've evolved from pop rock to indie, alternative, and now metal and/or metalcore. Not only that, but I'm headbanging to the songs. . . that really hurts your neck.
Going home SUCKED. Pouring rain, heavy ass luggage, and hopping from train to bus to another train was annoying. Not only that, but I lost my damn umbrella because Chicago winds are complete douchebags. *rolls eyes* Whatever. I'm home now, where the world makes sense.
Today, I left the house with the bro and my mom to run some errands.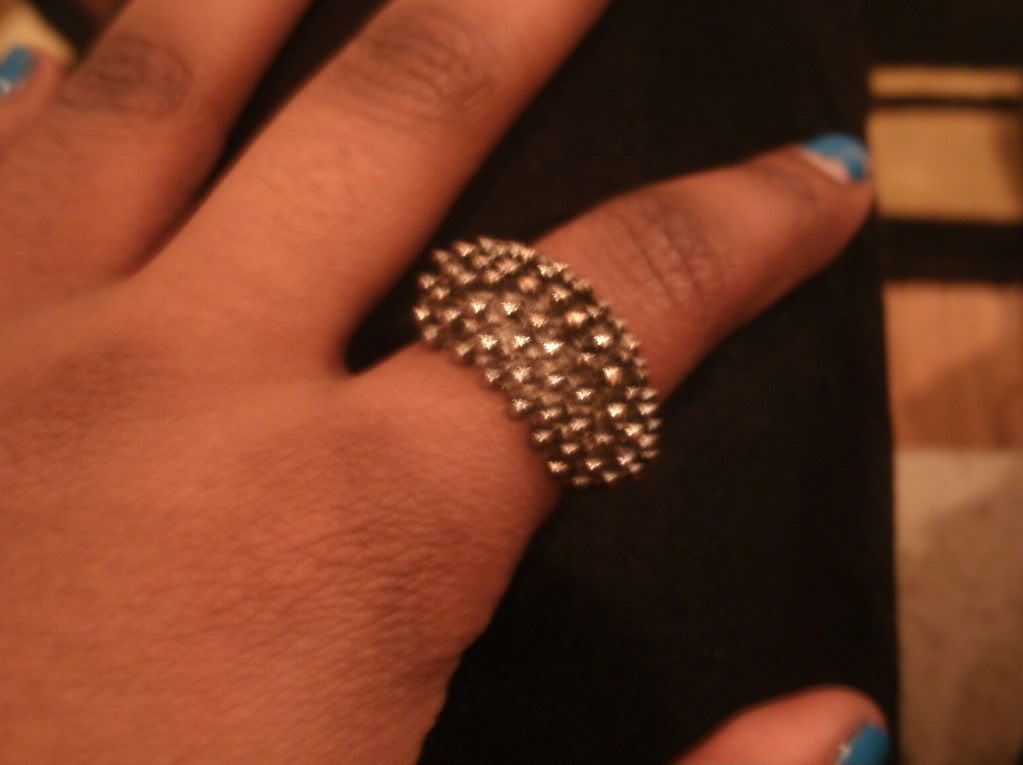 I'm absolutely in love with this ring.
Came home and had my bro do a little impromptu snap-snap.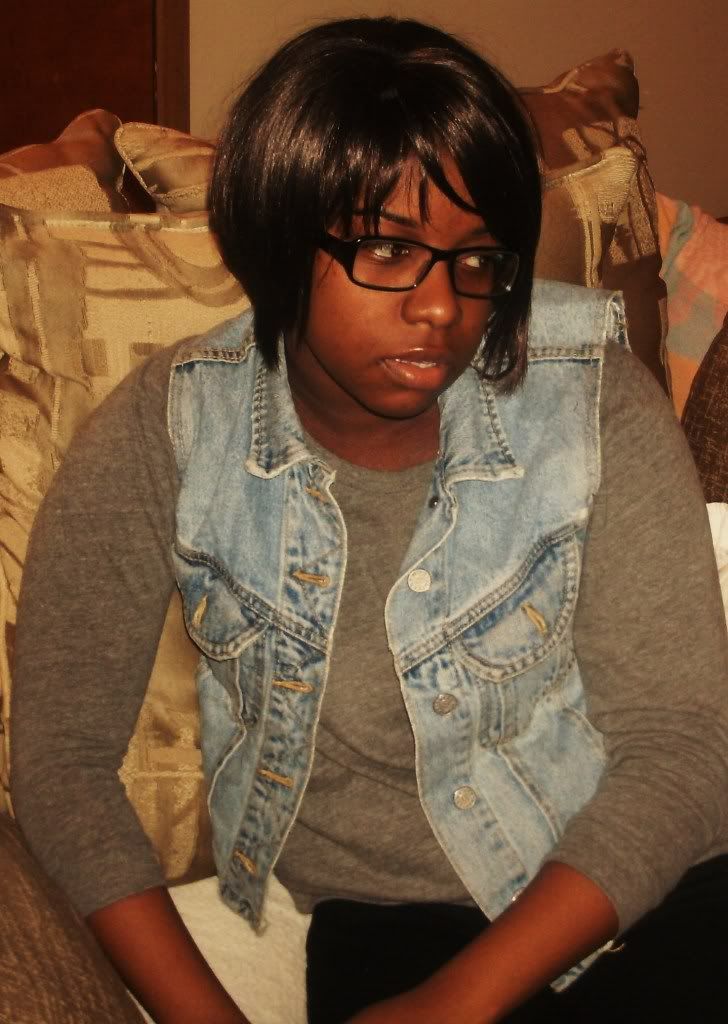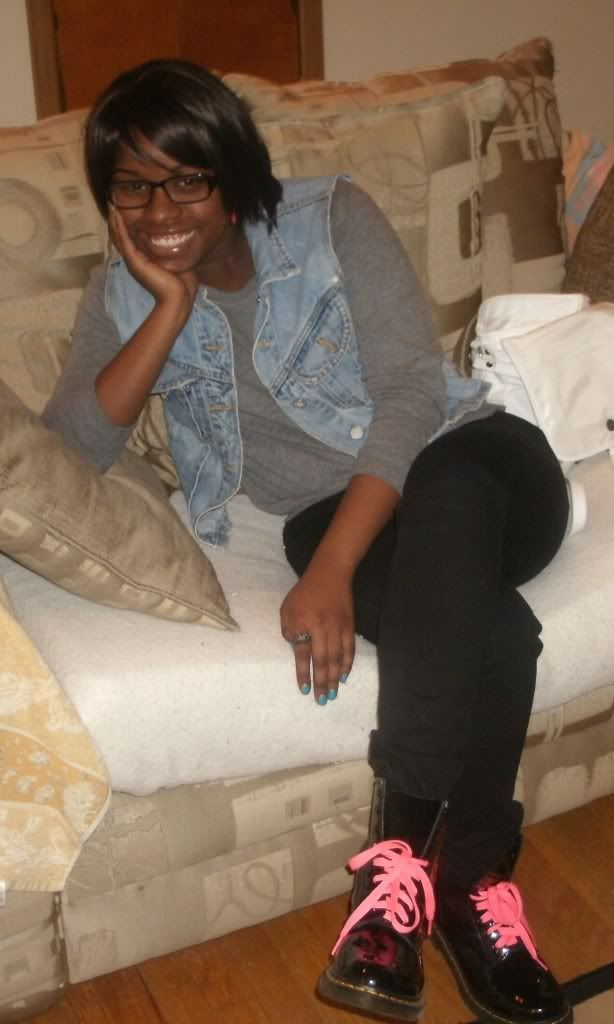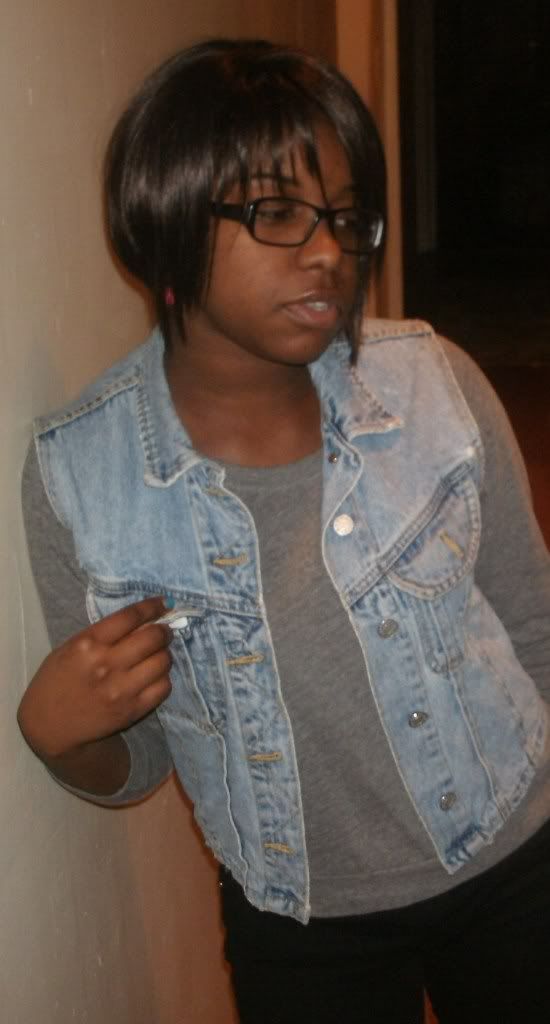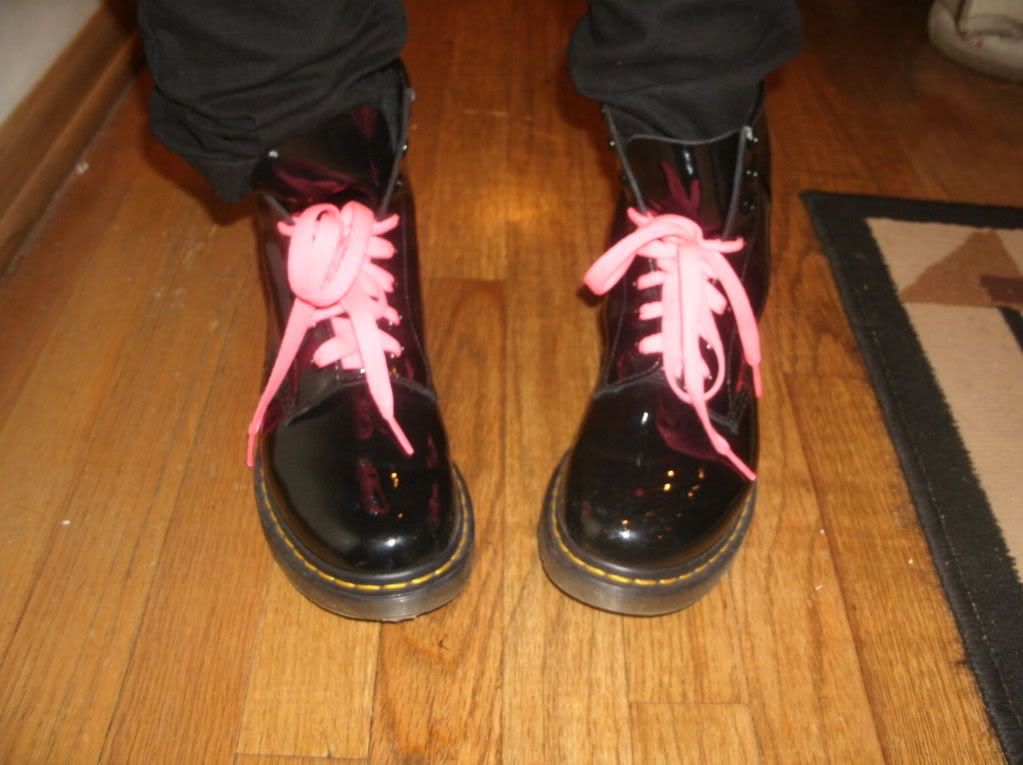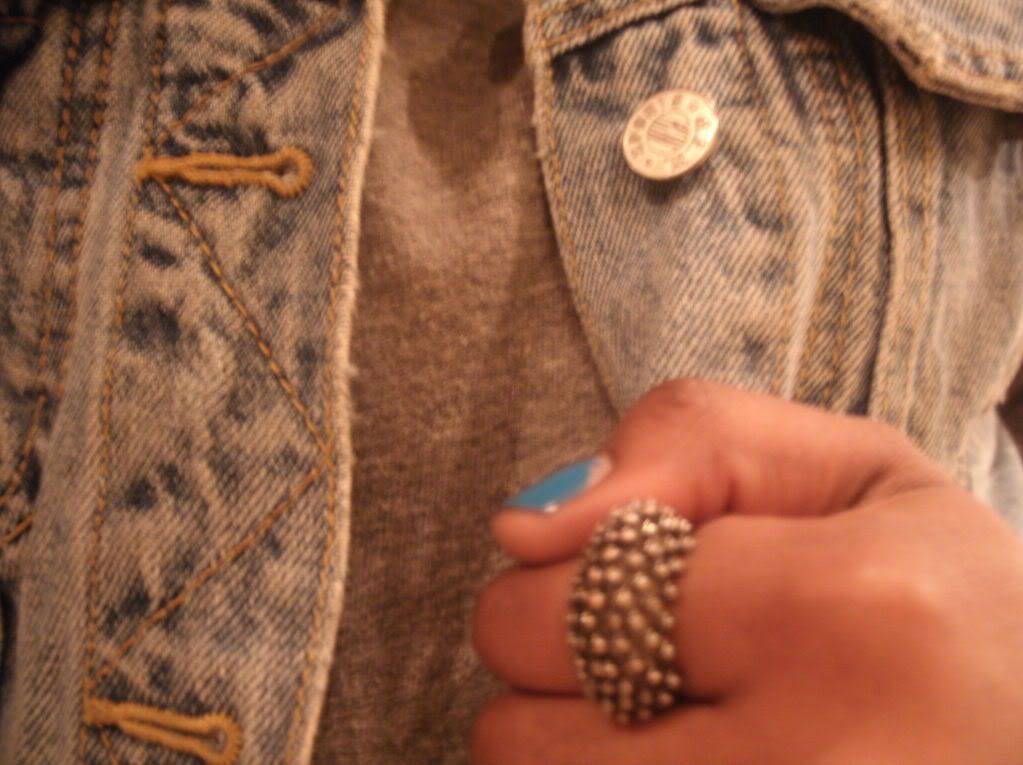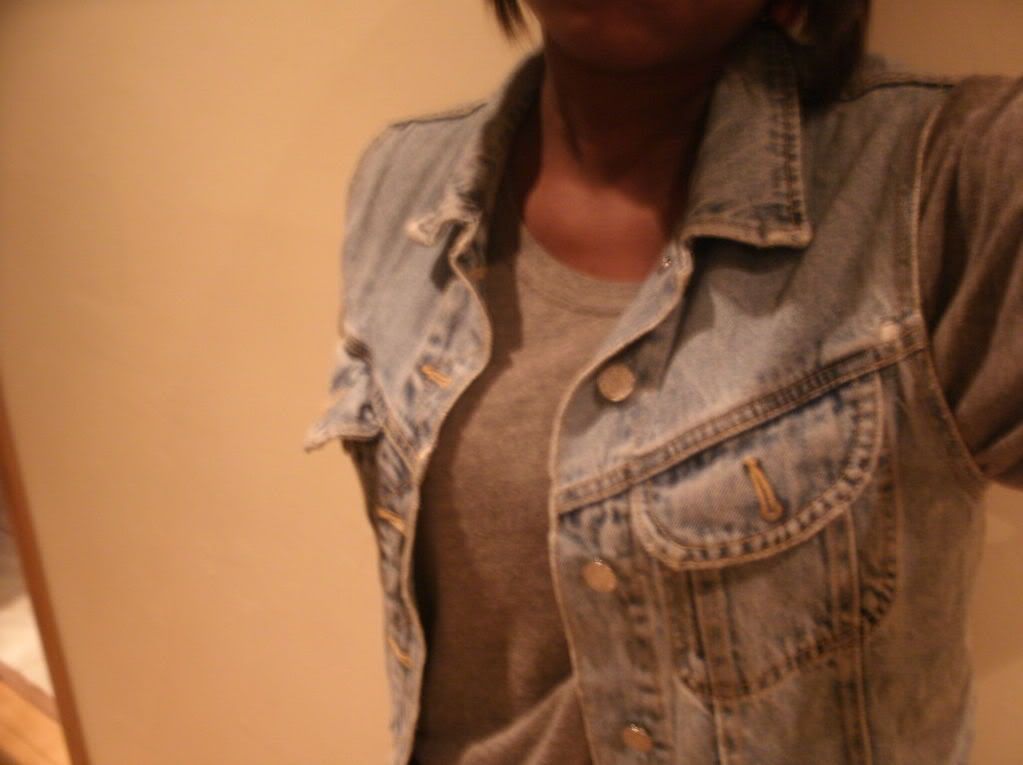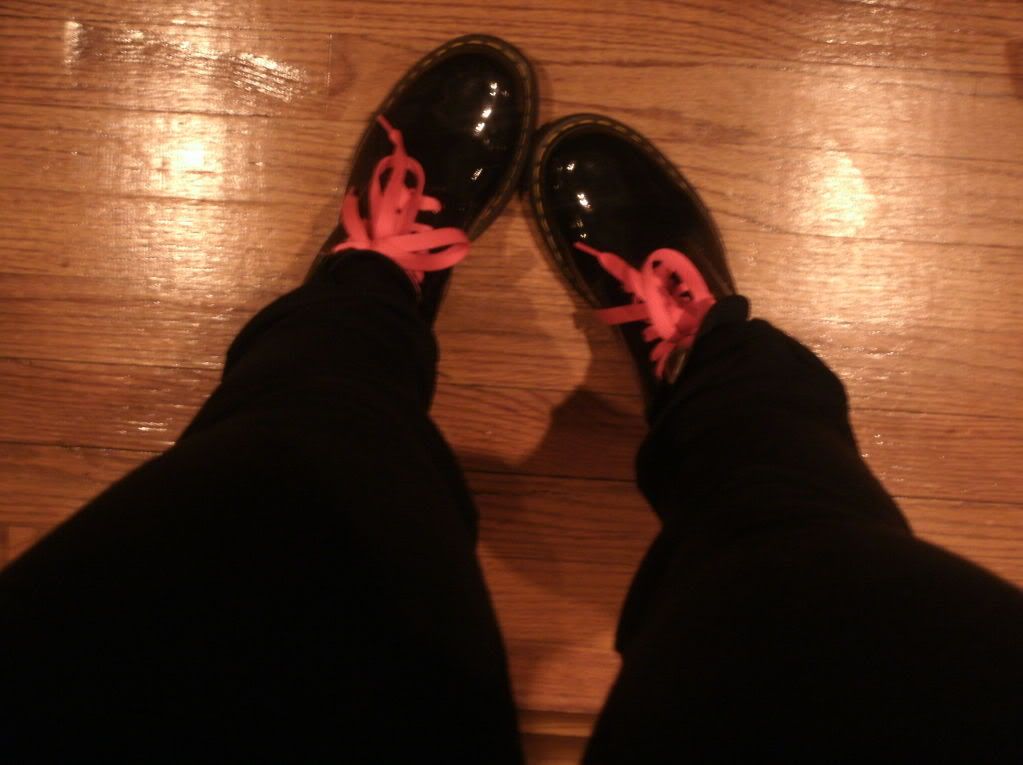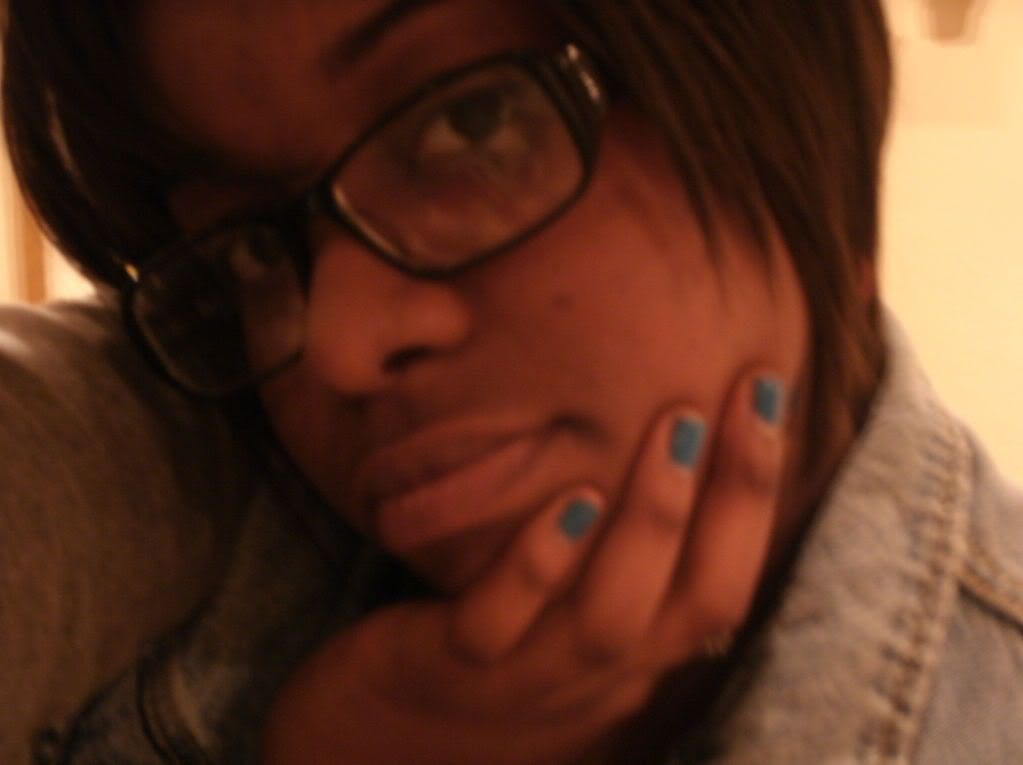 Love how something as simple as pink shoelaces can make everything just go pop! It really is about that one tiny splash of color, you know? Forever 21 sweatshirt, WetSeal jeans, mom's vintage vest, and the Doc Martens, of course.
By the way, I am totally in love with The Moog's song "When I See You." I watch MTV2's
Subterranean
a lot, and this little gem called my name!
Not only is this song super-catchy, but the lead singer is freaking HOT! That is one cutie. Check their Myspace
here.
Happy Thanksgiving, everybody!!!