So the other day, even though I had to think of something coherent to say for an acting class, I decided to head to downtown Chicago with a friend. I thought it'd be the
perrrrfect
opportunity to get some personal shots in, and show you guys the awesome stuff I
wish
I could afford. (Damn his ass for taking me to freaking Macy's and Nordstrom when I normally go for more affordable Forever 21, Wetseal, and Urban Outfitters!)
My pride and joy, this sexy Forever 21 bag. I just
love
the chain-mail detaling, and it's white instead of black. You know how you go to a store and don't get something, but then realize you need it in your life and run back to it? That's what happened to me. :D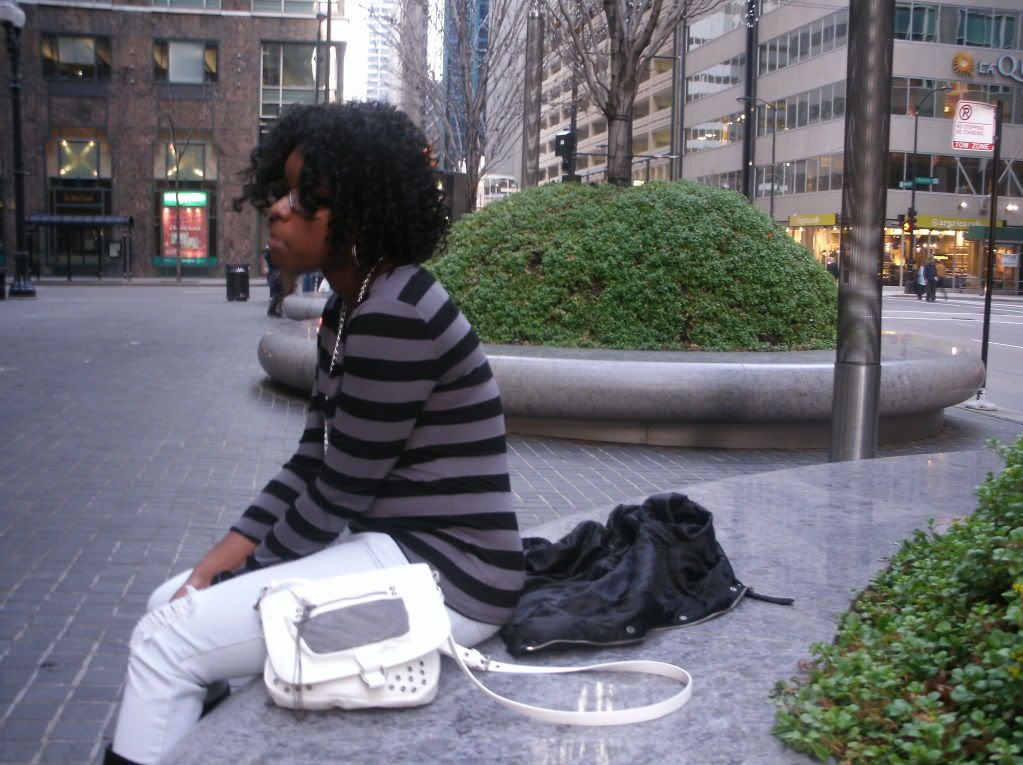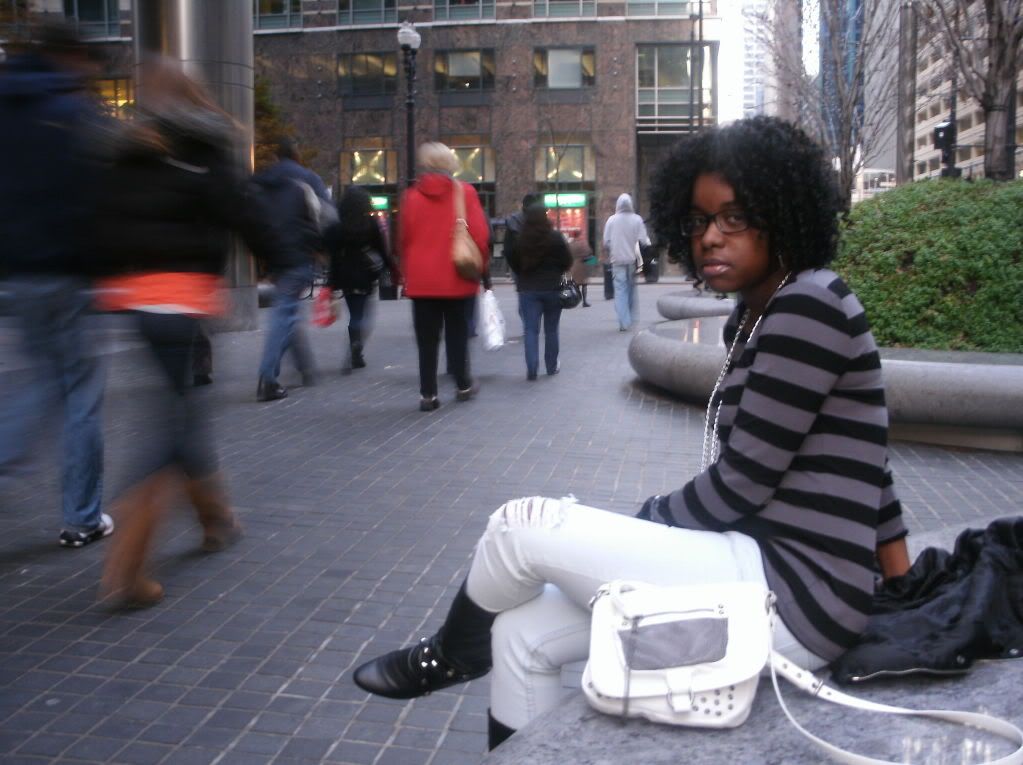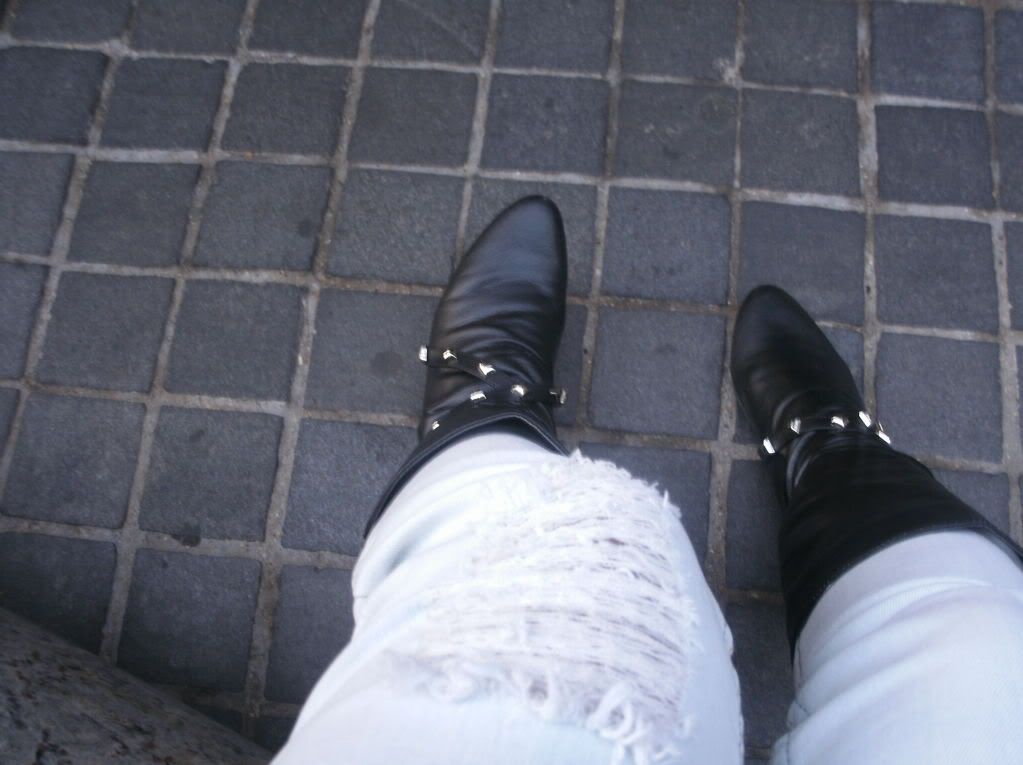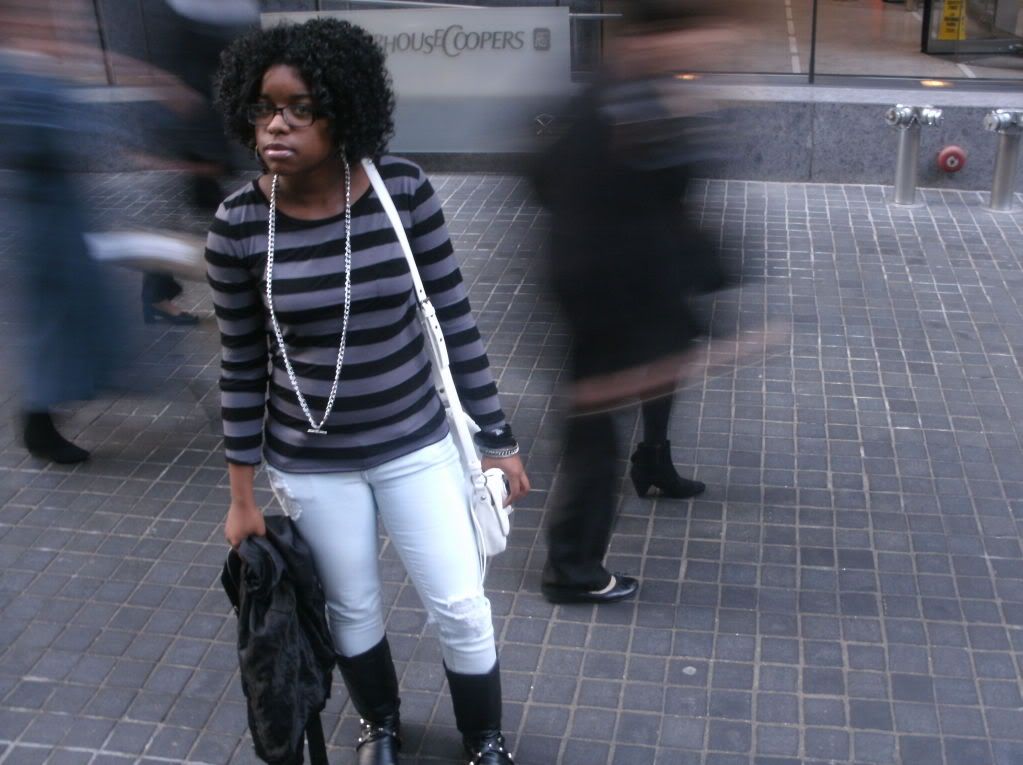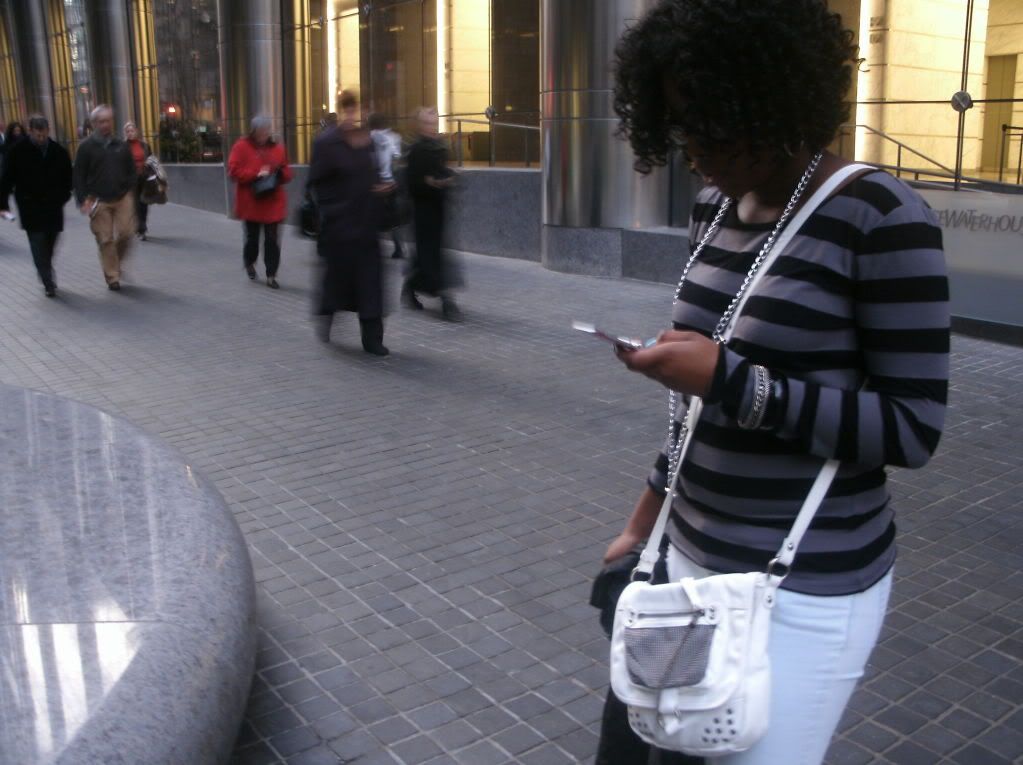 Everything Forever 21 except my Hot Topic boots.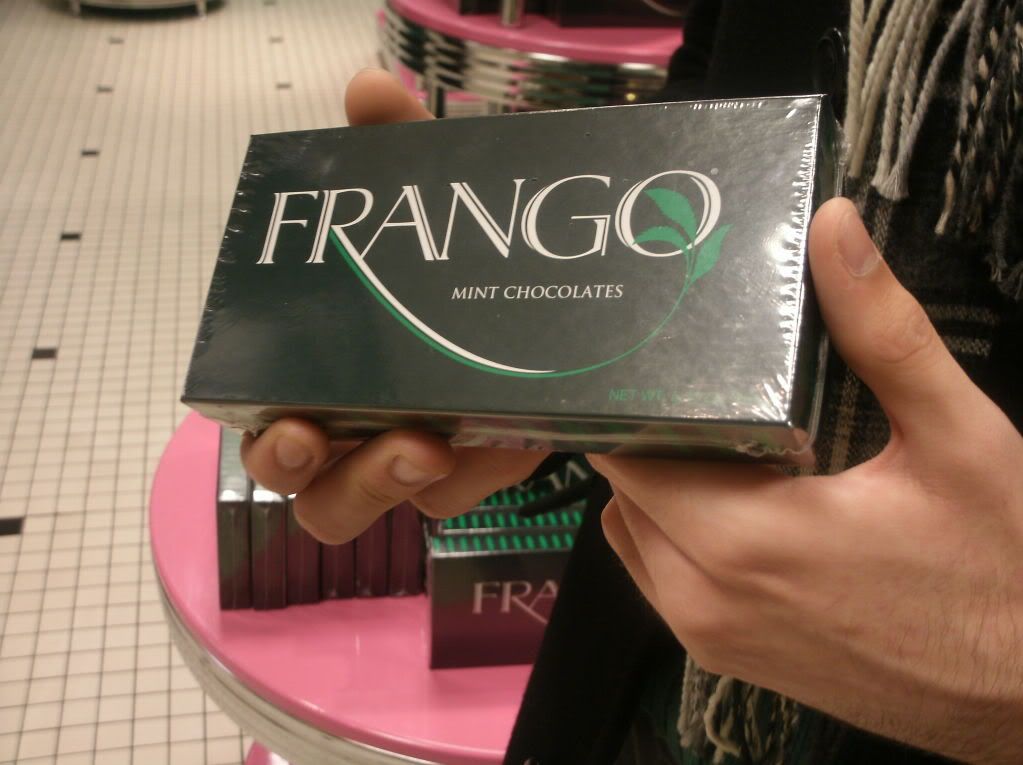 Apparently, I wasn't a true Chicagoan unless I tasted these delicious morsels. I had never even heard of them, and my friend ridiculed me for about five blocks.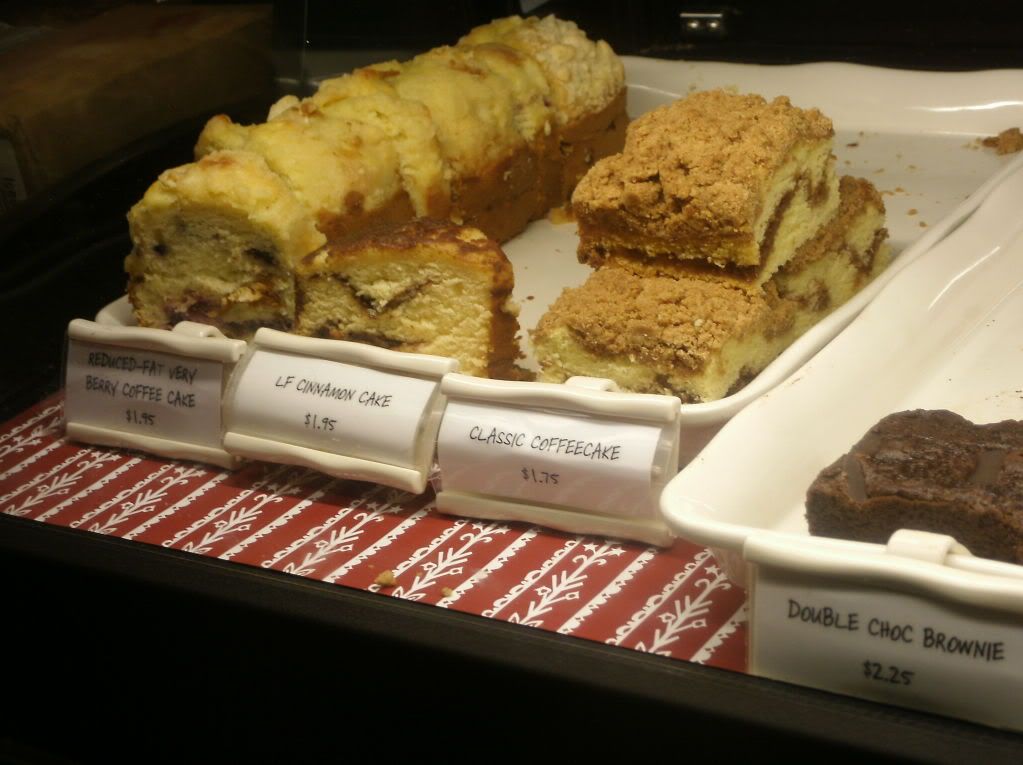 Made me hungrier than I already was...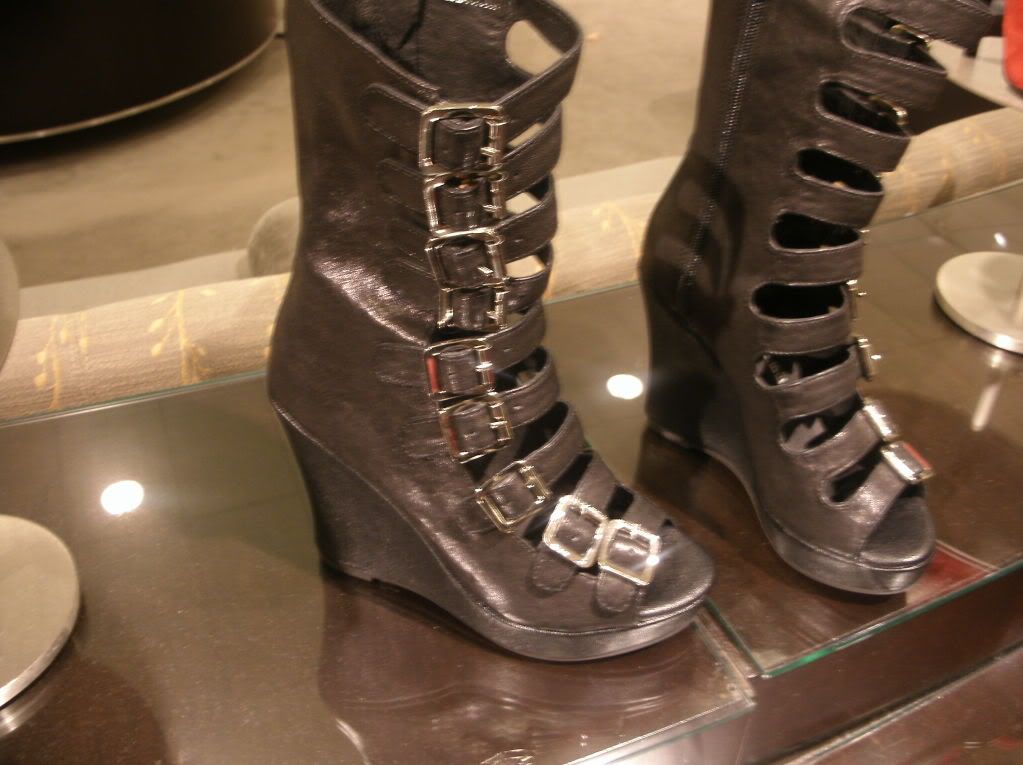 These boots own my soul. I've seen other bloggers wearing them, like Jazzi McG and Karla Derass and was instantly smitten!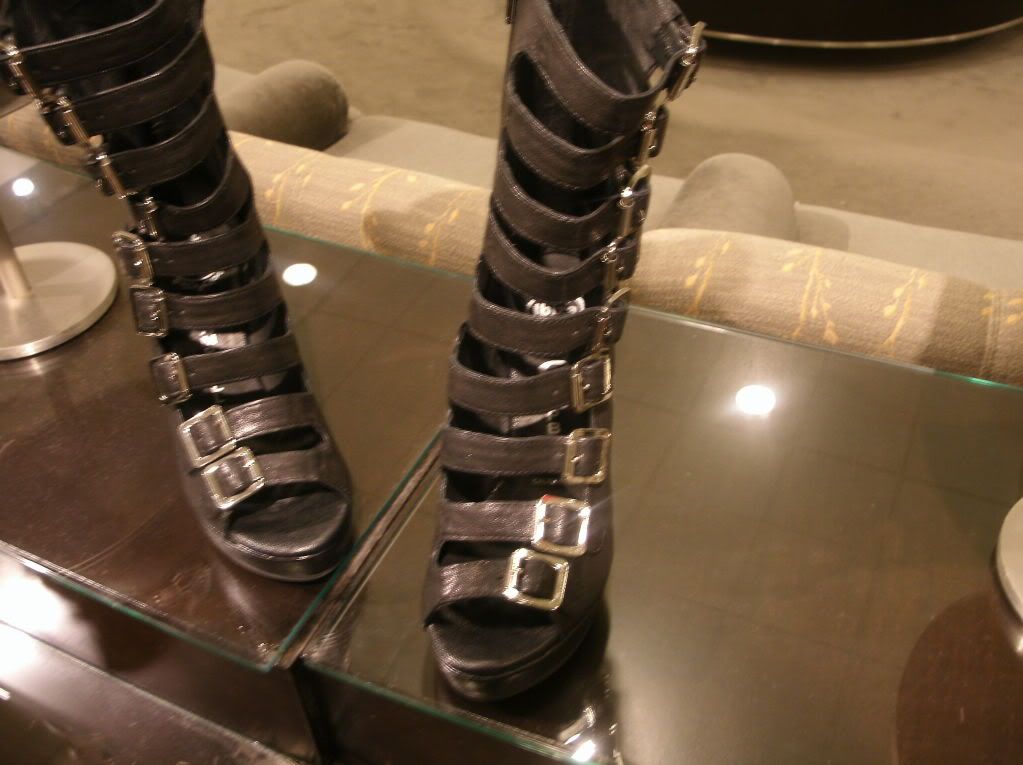 Another view of these bitches...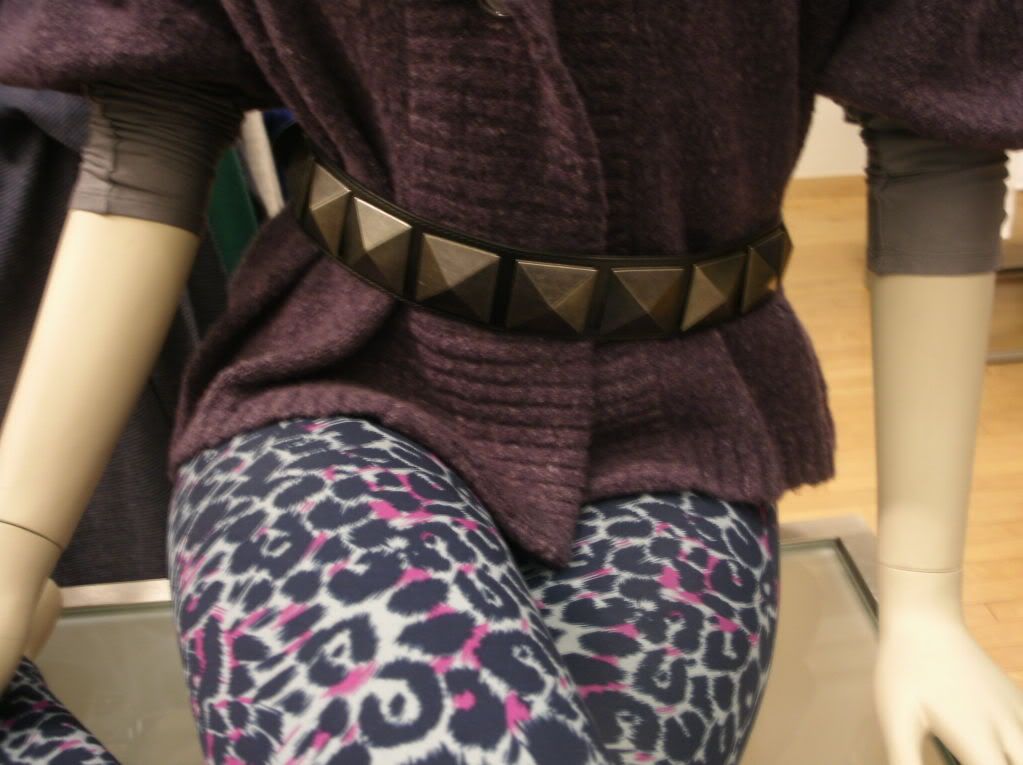 I just think this is such a genius mix of patterns, colors, and detailing. By the way, I'm completely awestruck by Rachel Roy's line. Nothing but studs, fun prints, graffiti, and the sexiest combo of classy/edgy that I always try to recreate when I get dressed in the morning.

That's all for now, folks! Maybe I'll find something constructive to do--like my English paper--while listening to Kanye and eagerly awaiting the arrival of tomorrow, when I go home for Thanksgiving break! Plan on catching

Ninja Assassin

,

New Moon

--yeah I know, I'm a stupid Twihyper, but if it helps, I prefer

True Blood

--and maybe even

Precious

. Oh, and of course, hanging out with the fam.