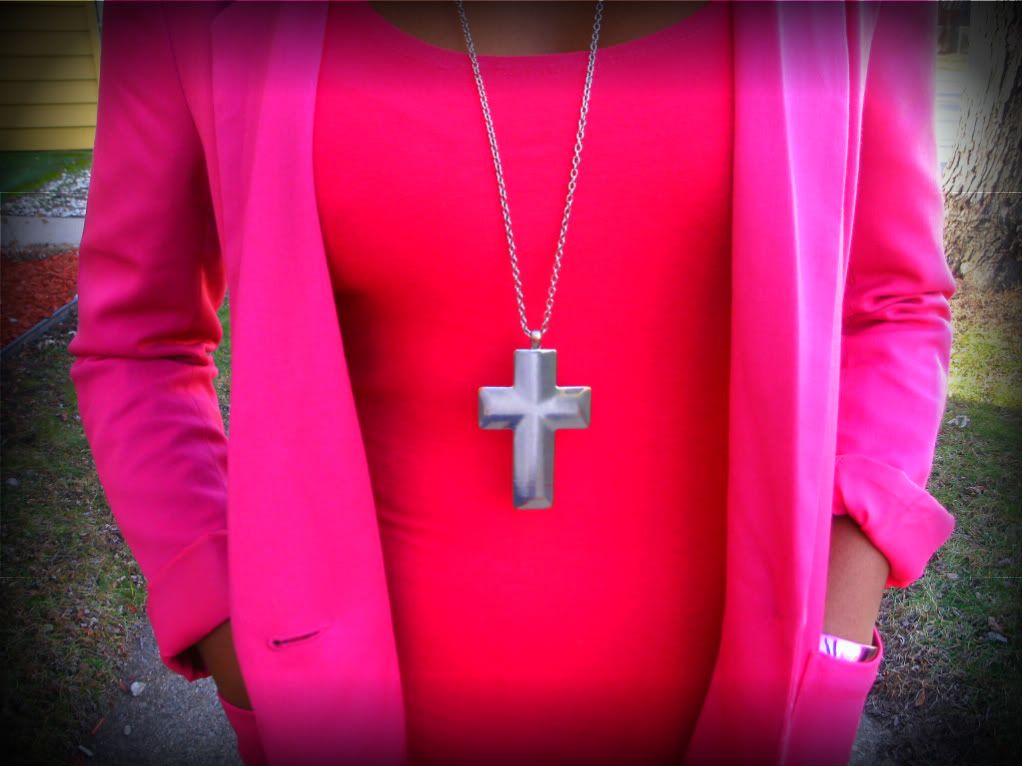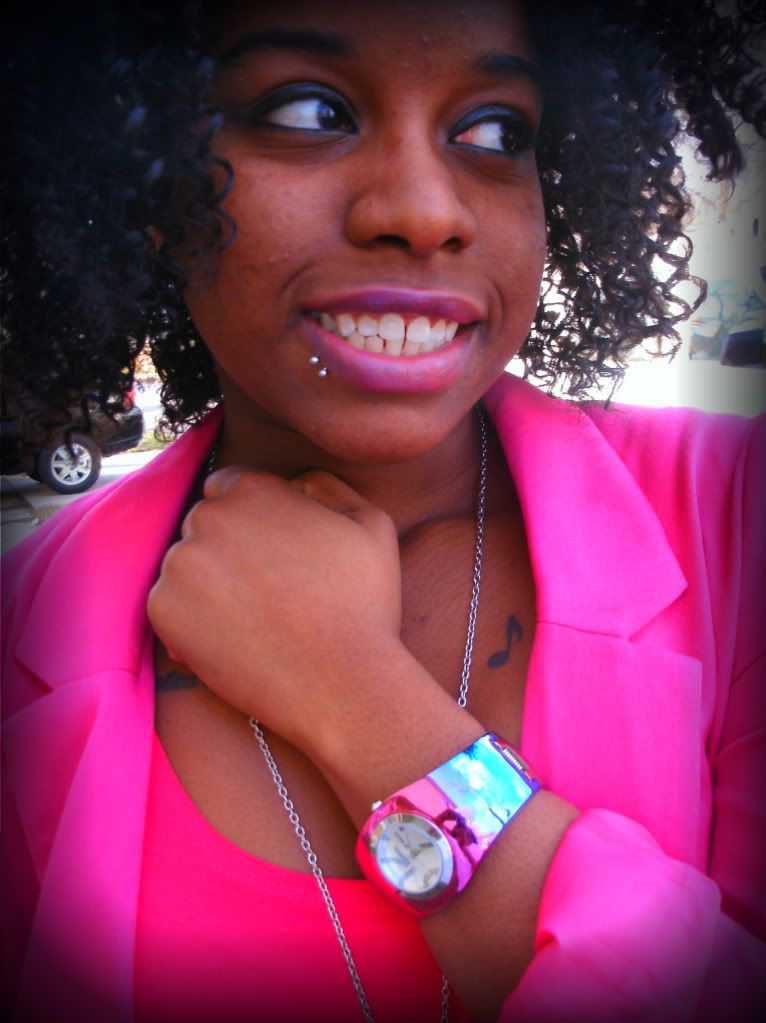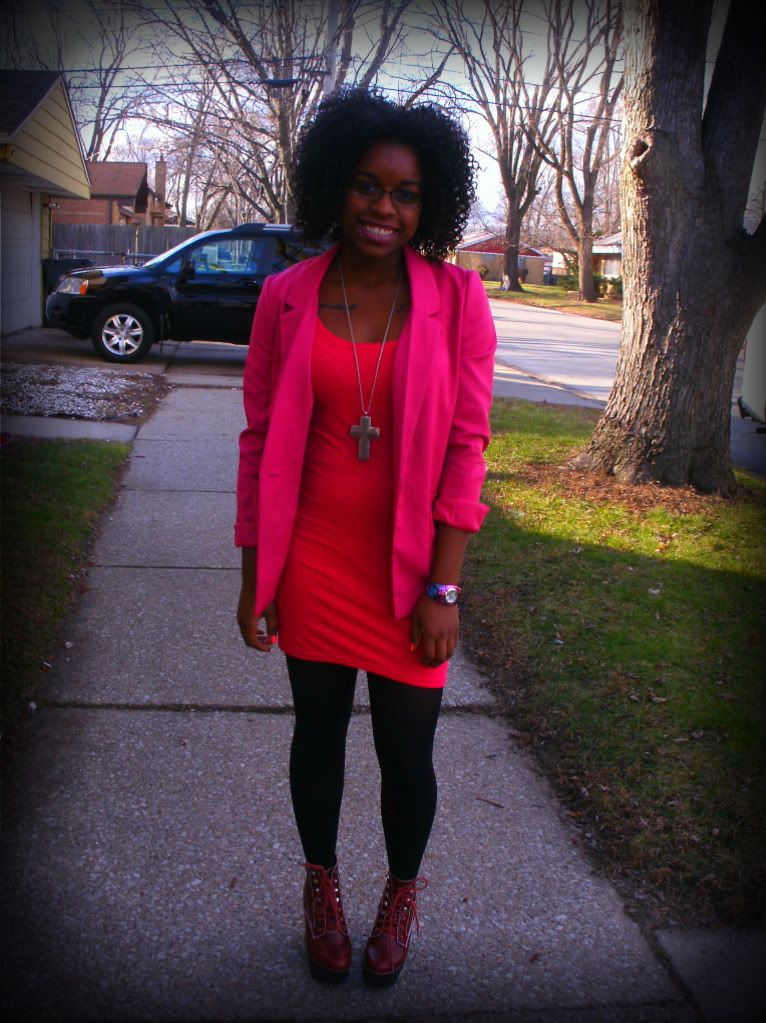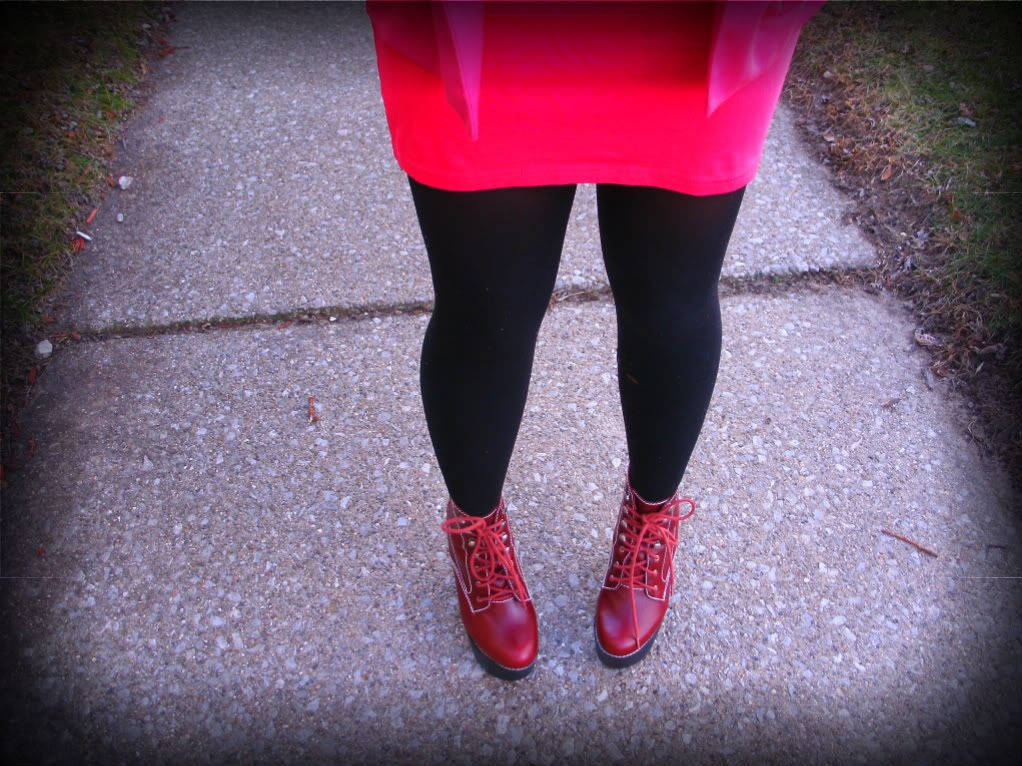 * blazer: H&M
* dress: H&M
* necklace: Forever 21
* watch: Bongo (chrimbus gift!)
* boots: jeffrey campbell
i took these pictures on chrimbus because the fam decided to go to church all randomly. it was so boring. i really hate church. not only because i don't believe in god, but its geriatric central. everybody there is old, all the men are old--and i know they're all freaks even though the bible denounces anyone having any sort of desire to have sex--and the women wear those weird hats that block the views of people sitting behind them. not only that, but the young people who DO go--and it's not a lot--usually look so out of place and judgemental.
in other news...
i visited the urban outfitters surplus in chicago. oh. em.

GAWD.

the place is already crawling with deals, but everything in the store was half the fuck off. for four hours, i scoured the store, braved the hour-long line that stretched far back to the fitting room (which was in the back of the store, btw), and came back with a gold mine. i'll focus on the shoes for now, though, as i got THREE pairs, all fully functional, cute, and more importantly, affordable.
i've been needing a mary jane shoe for a while. i've been lusting after a wooden heeled shoe after i saw the chloe sevigny for opening ceremony boots that i was lusting after but naturally too broke to afford. i also needed some heels to make my jeans look better. voila. three birds obliterated with one proverbial stone.
typical me error: i left the facking wrapping bits on the shoe. grrr.
python booties. will admit, i didn't want them at first because they looked a little tacky, but then i thought of the interesting touch they could add to all my outfits, (plus the fact that they were ten dollars) and i got them! they kind of remind me of cowboy boots, but in ankle boot form.
ahhh yes. men's classic brogues. i cannot wait to wear these babies with jeans, flirty dresses, and with tights paired with skirts. absolutely dig wingtips. the masculine trend is one of the best IMO, because the menswear is such an unexpected and chic trend when done correctly.
and here's the video that inspired my title. i haven't been feeling metronomy since their album nights out, but i might give their new one, the english riviera a listen after this song.