Sequins are not to be worn during the hours between noon and four. Sequins are formal, and definitely not to be paired with anything simple like jeans. Should one decide to step out during the daytime wearing this elegant, intricate material, one will be ostracized, her fashion credibility questioned highly. -
An excerpt from the
Book of Style Rules that Suck Ass and Need to Be Broken...Starting with that Lame "Don't Wear White After Labor Day Bullshit."



*
puts hand to mouth* Guess I'm the fashion victim!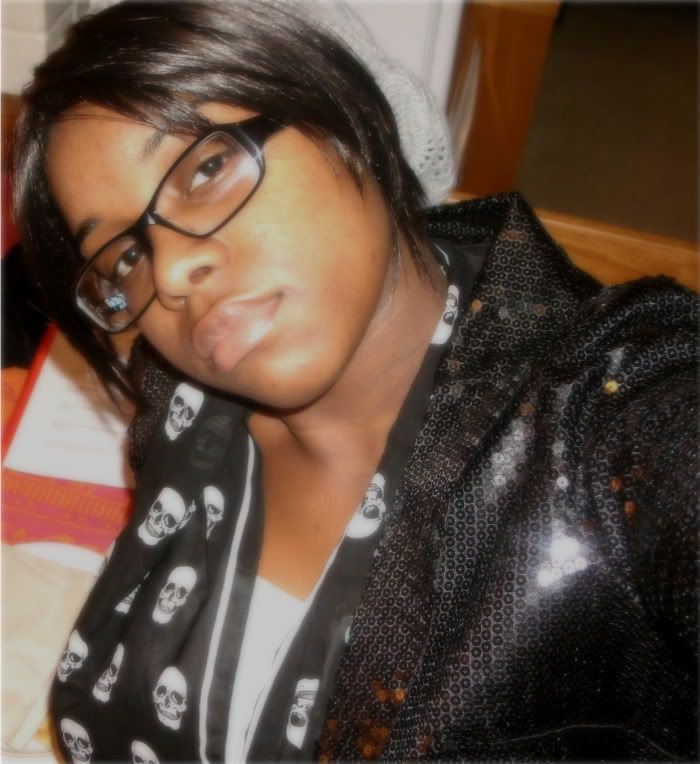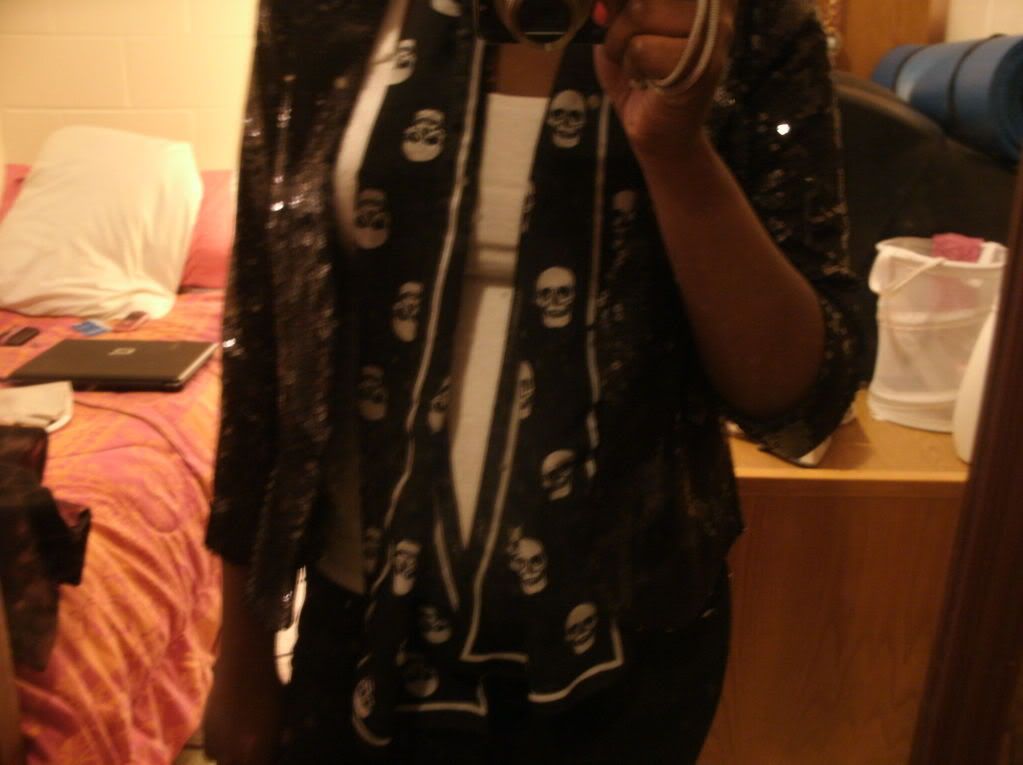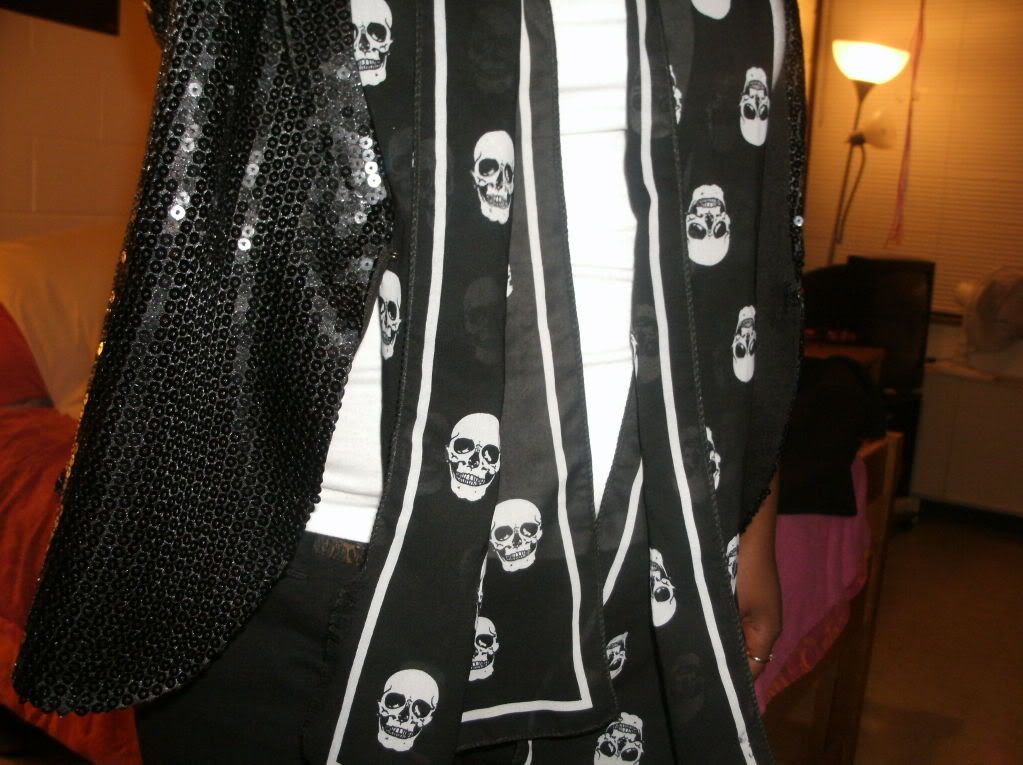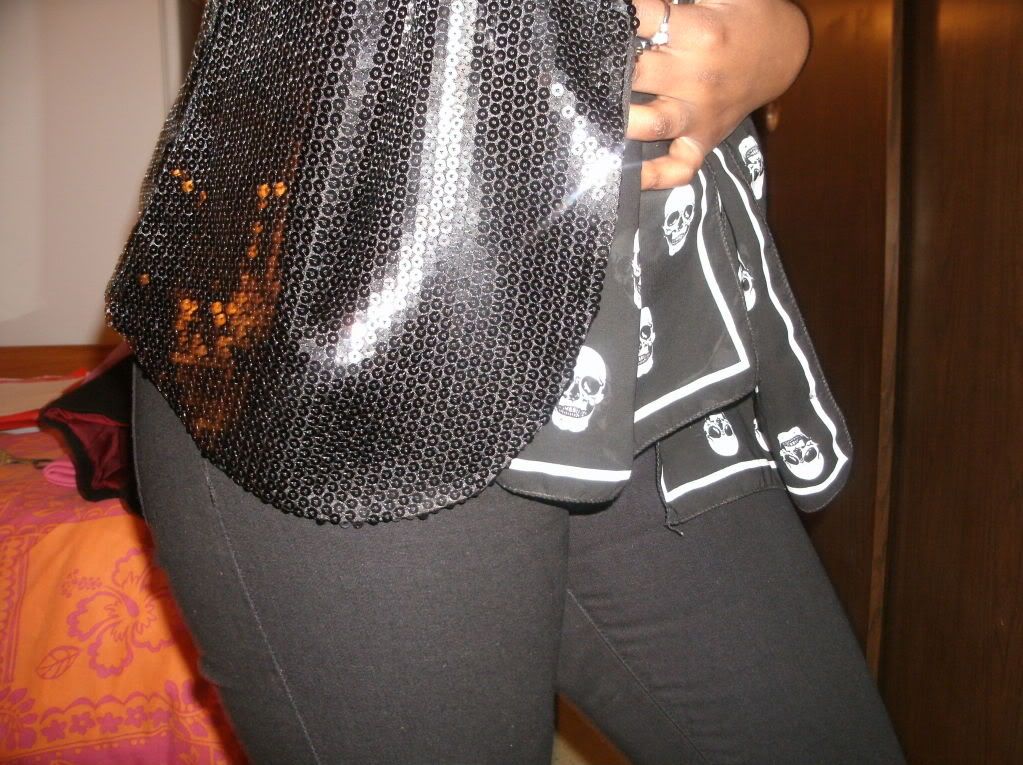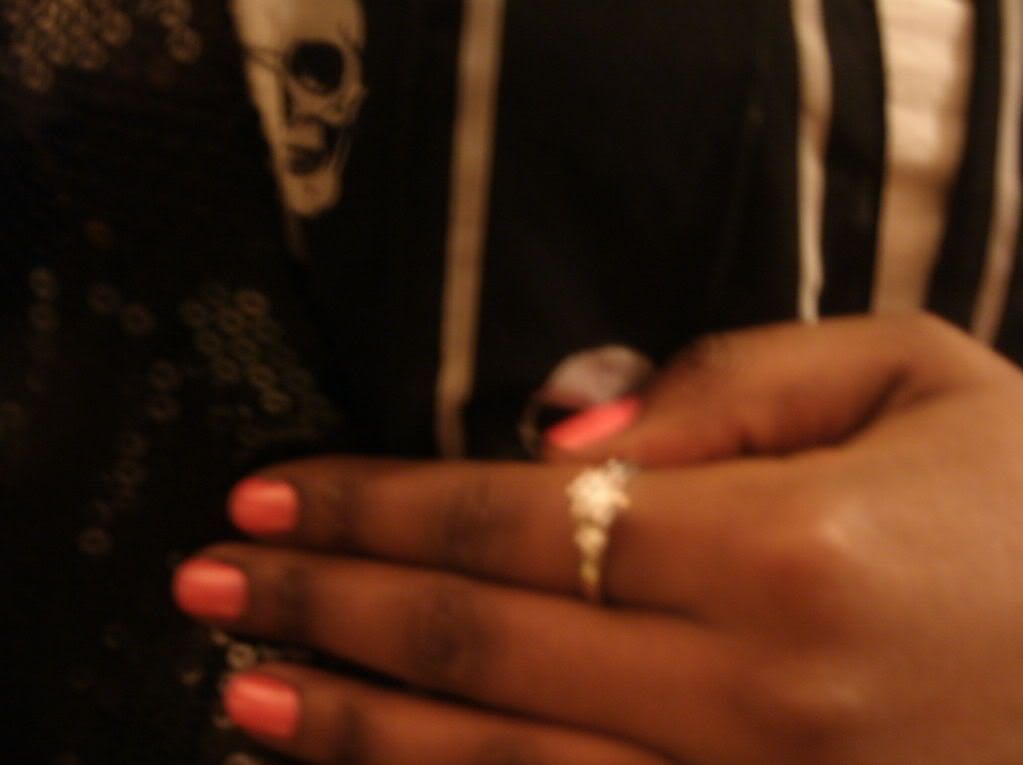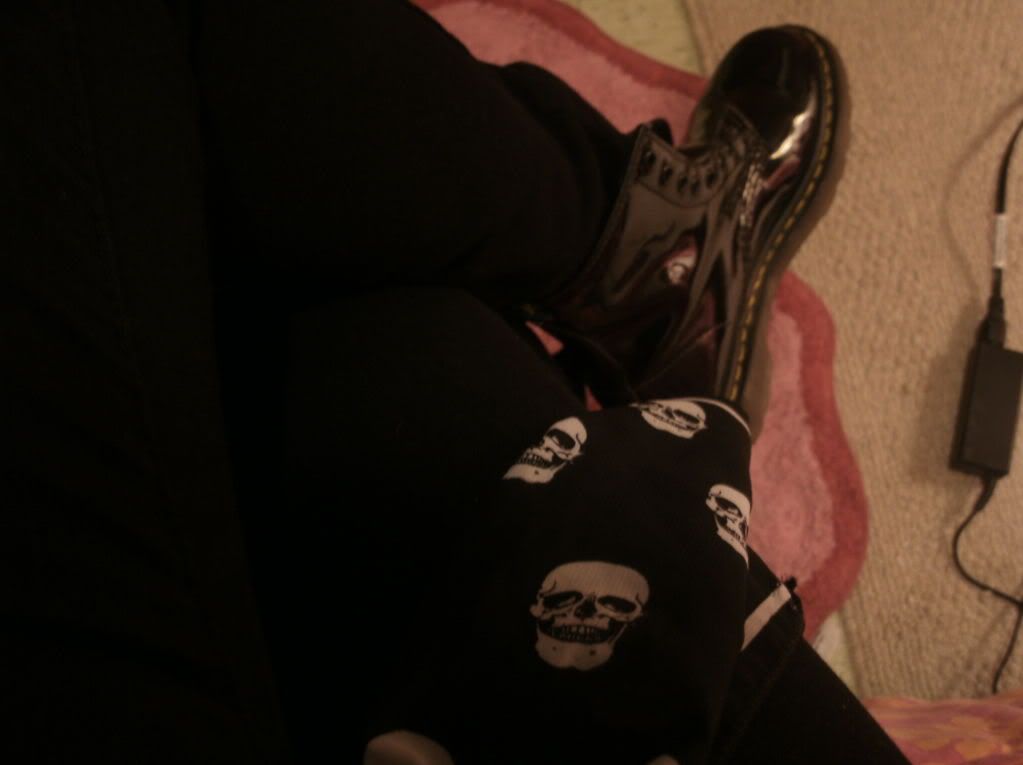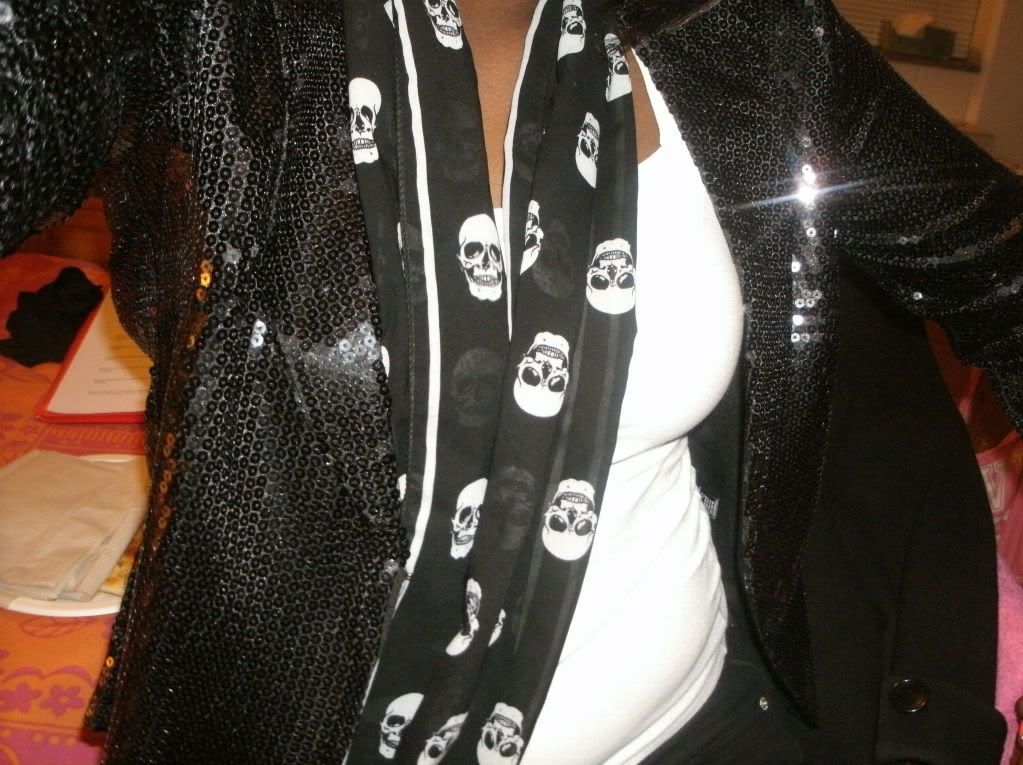 Sequin jacket: Forever 21. Jeans: Wetseal. T-shirt: Random. Shoes: Doc Martens. Ring: Random. Hat: Random. Scarf: Random.


The scarf reminds me so much of some Alexander McQueen or even Thomas Wylde design from the past. I got it so long ago from a store in the hood--where I used to shop for deals before I realized how much I love my big three (H&M, Forever 21, Wetseal). My outfit actually got a nasty look from some girl, which basically means that my task was accomplished.