What is it about patterned tights that has the fashion world abuzz? Even on sites such as Lookbook and little street style blogs, patterned tights seem to be what's up at the moment. Especially ones with diminutive hearts scattered about, making me want them even more.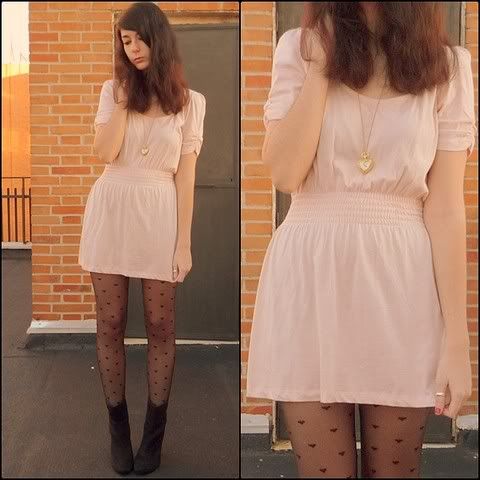 (
From Lookbook.nu)



(Modcloth tights)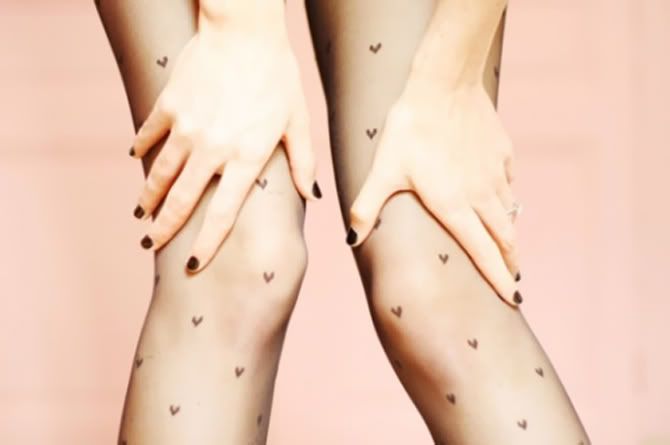 Now if only someone could tell me where I could get these amazing tights so I can wear them in the summer, I'd be content. Maybe I'll stumble upon them the next time I hit up H&M? A girl can dream. . .
One more week until Christmas!!!!
What do you guys want from Santa?