In a sea of emaciated, pale-thin, blonde icons--yes, you fall in the category, Agyness Deyn, but I love you, so don't take it personally!--it seems like black women are sadly left out of the equation. But in my book, this lady reigns supreme.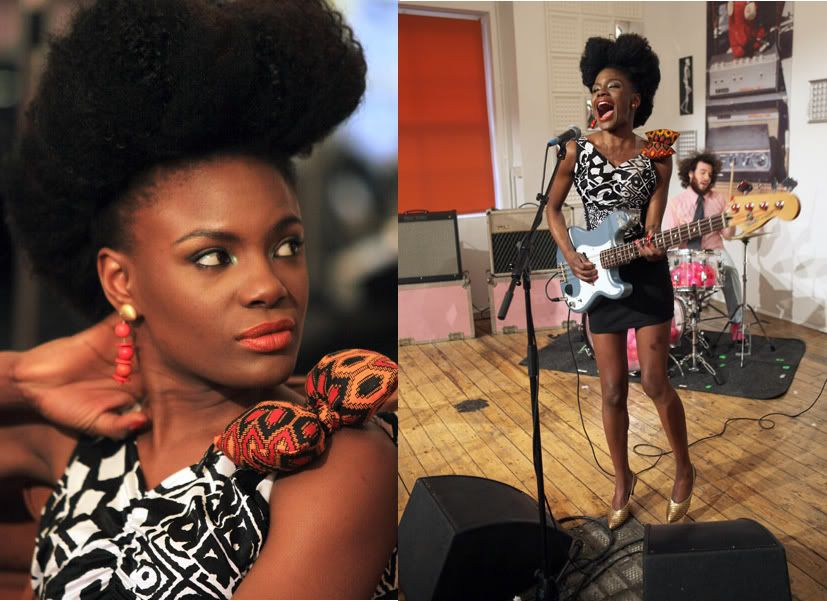 This is Shingai Shoniwa--let's say it together: SHIN-gee SHO-nee-wah--of the Noisettes, an indie rock/alternative/soul hybrid band. Just by looking at her hair, you can tell she's unique. I love Shingai because there's such a drought of positive black women role models who
aren't
talking about sex or trying to beat guys at their own game.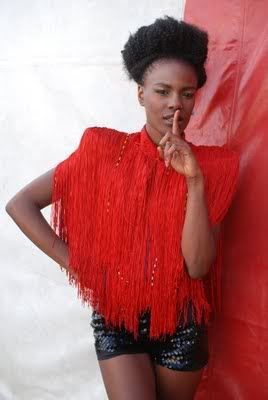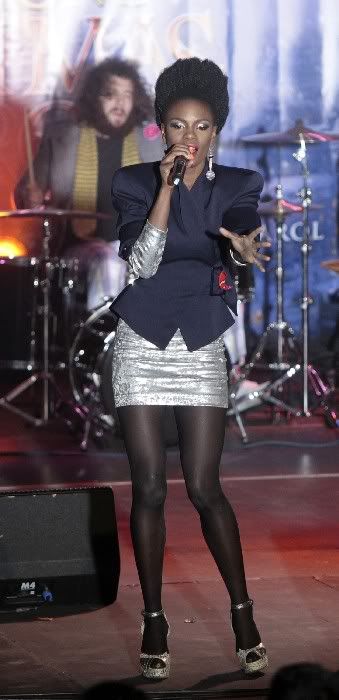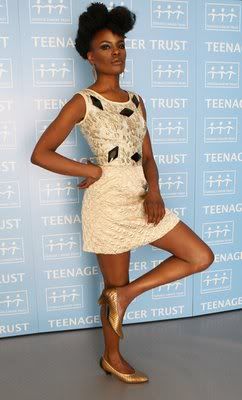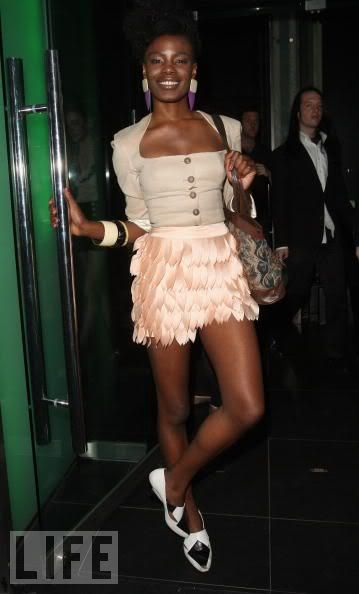 Love her vintage-y, kitschy look. She always exudes the rockstar persona, either in a gold dress that barely covers her ass or her out-of-this-world hair that only she could pull off.
To really hear their sound, try "Don't Give Up," from their first album,
What's The Time Mr. Wolf?
Their latest is titled
Wild Young Hearts
available now!