Yesterday, I experimented with these awesome Forever 21 leggings. (If you can't tell by now, it's my favorite store!)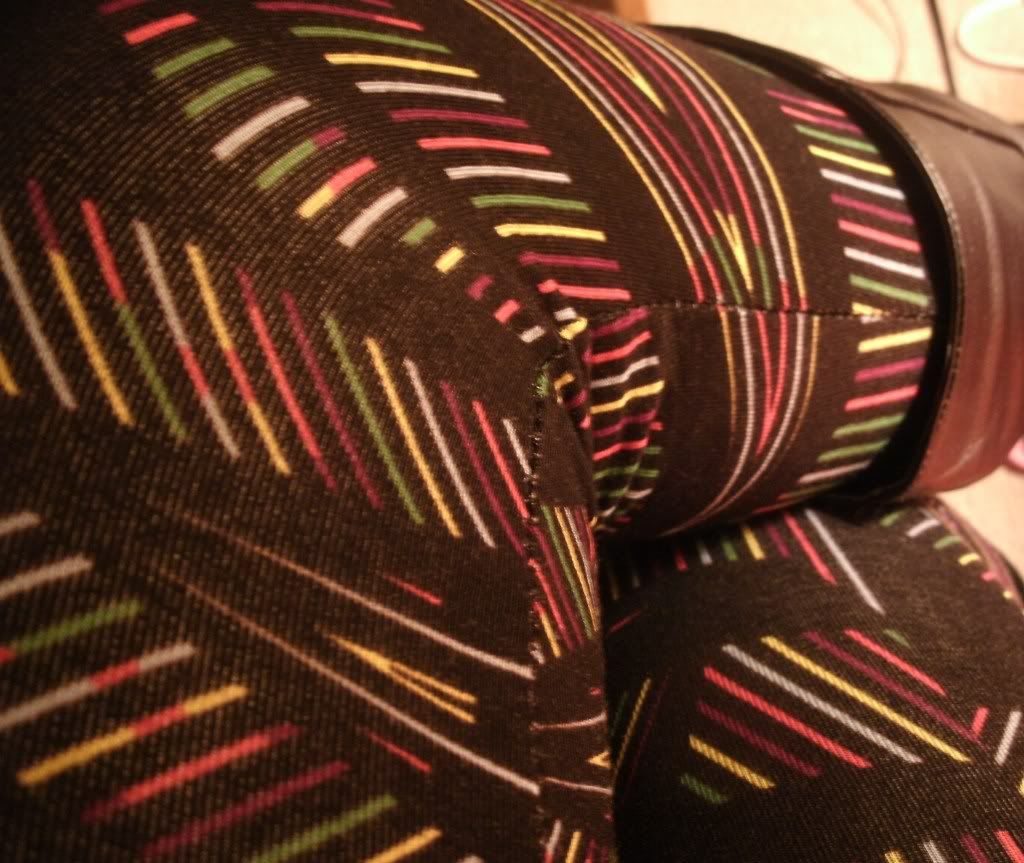 Fell in love with them as soon as I saw them on the hanger!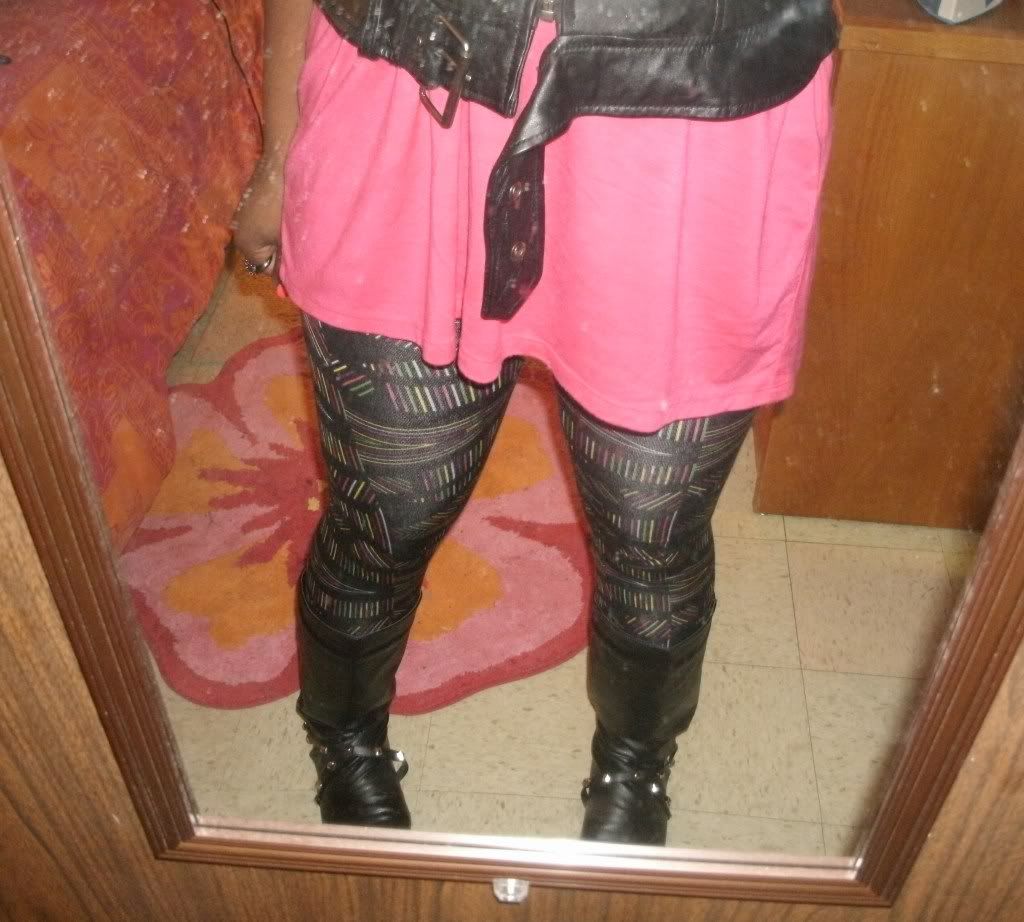 Please forgive my dirty ass mirror. I'm lazy. LOLOLOL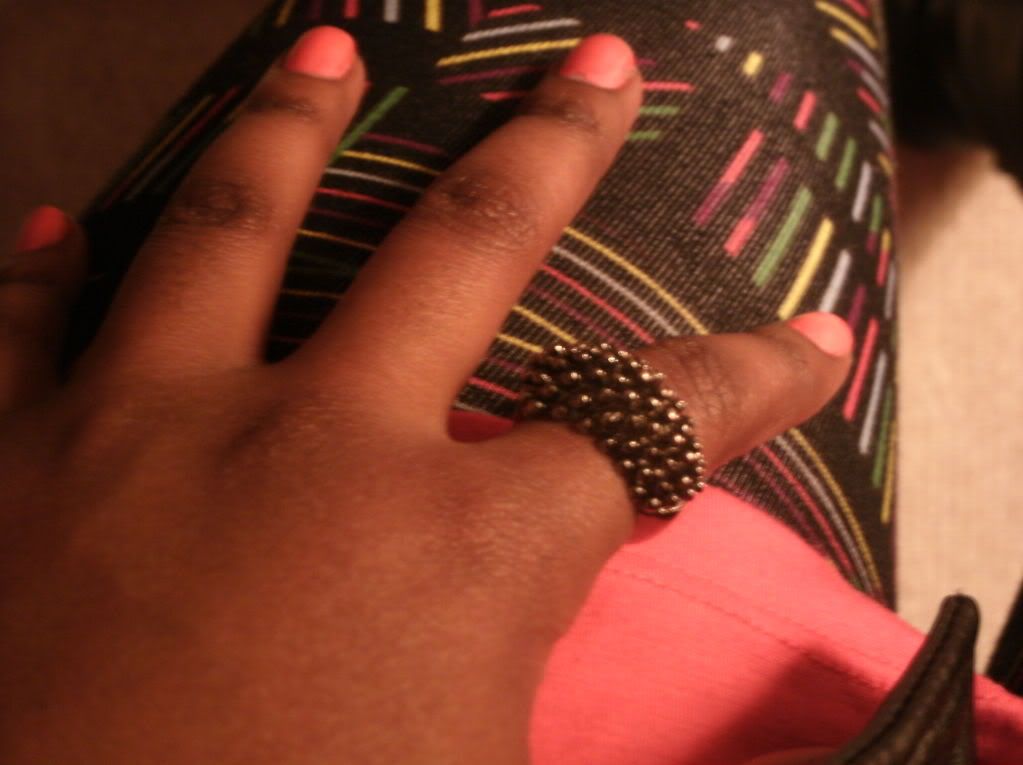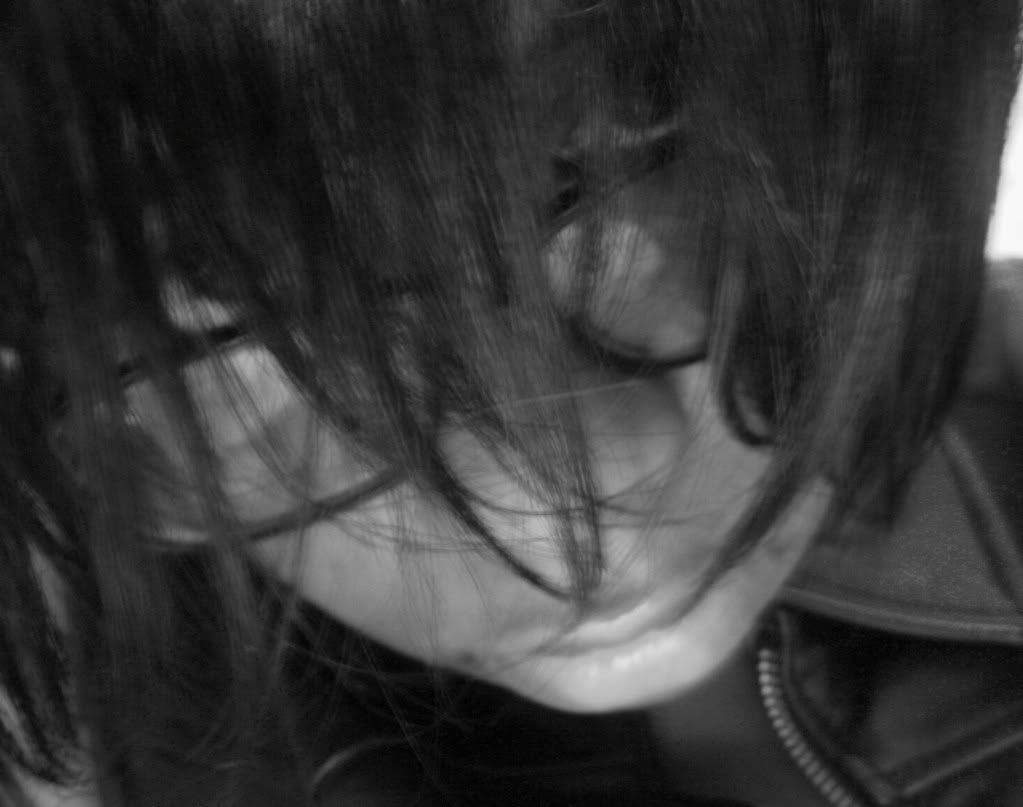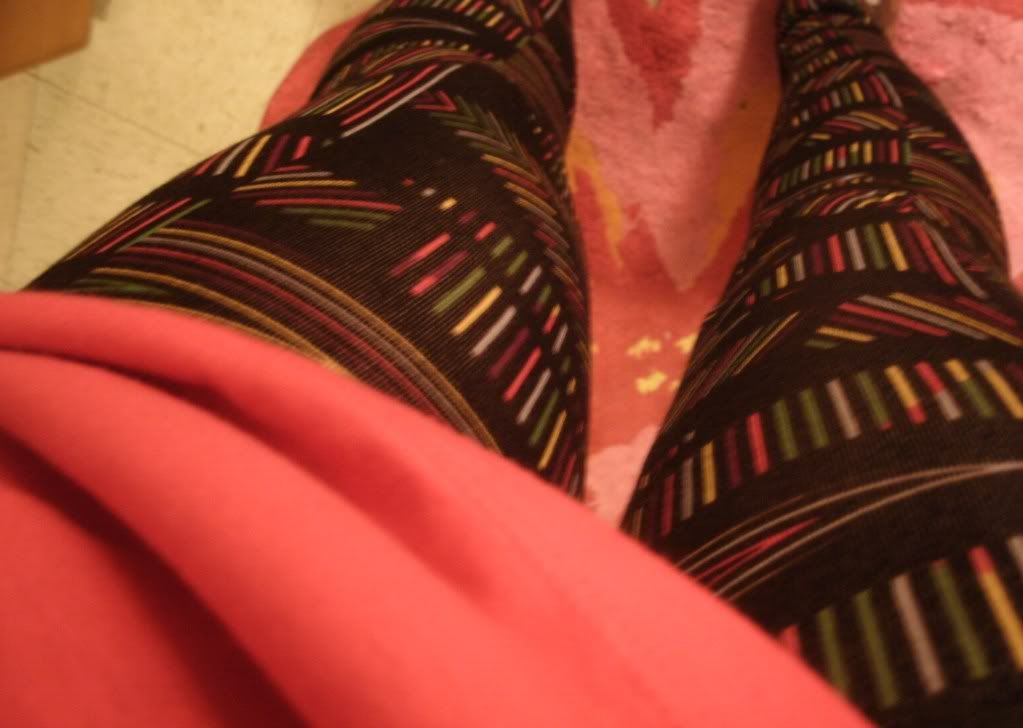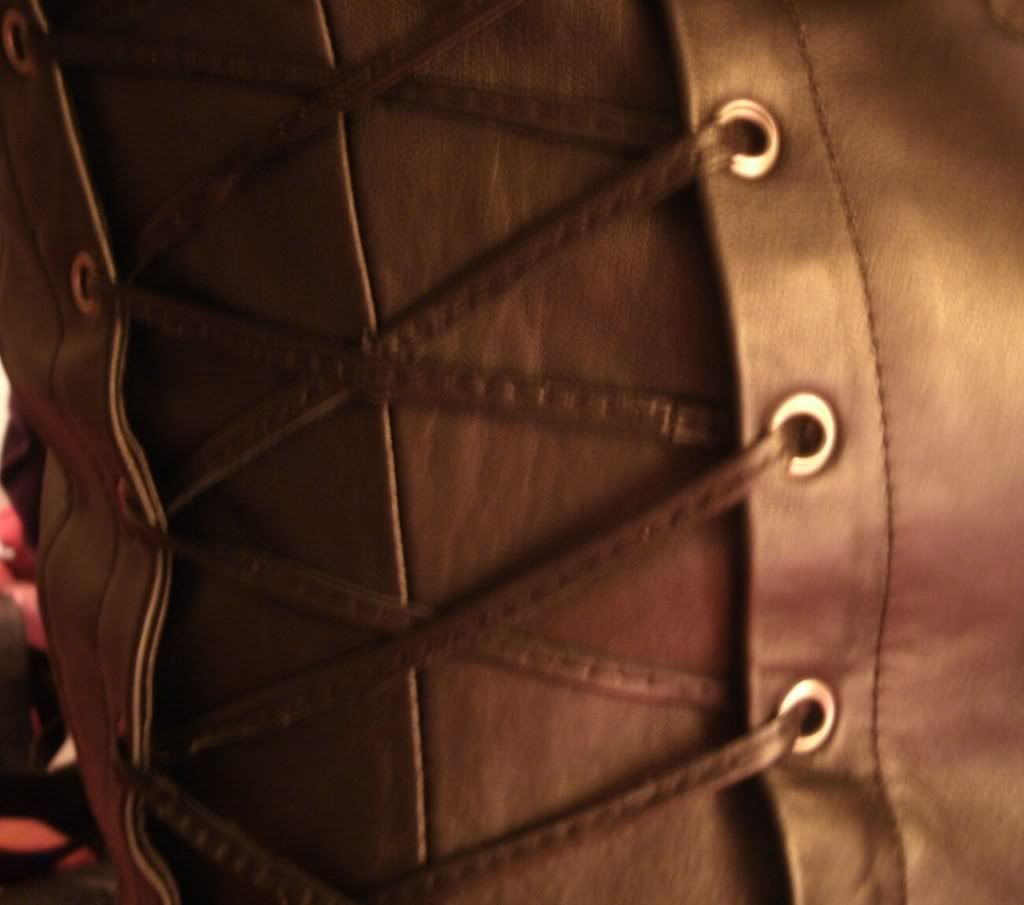 I got this vest SOOO long ago. Anybody remember Thalia's line called Sodi? It was years ago, but I still have it, and I'm glad I never got rid of it. Perfect biker chick accessory. Just look at that sexy corset-style detailing!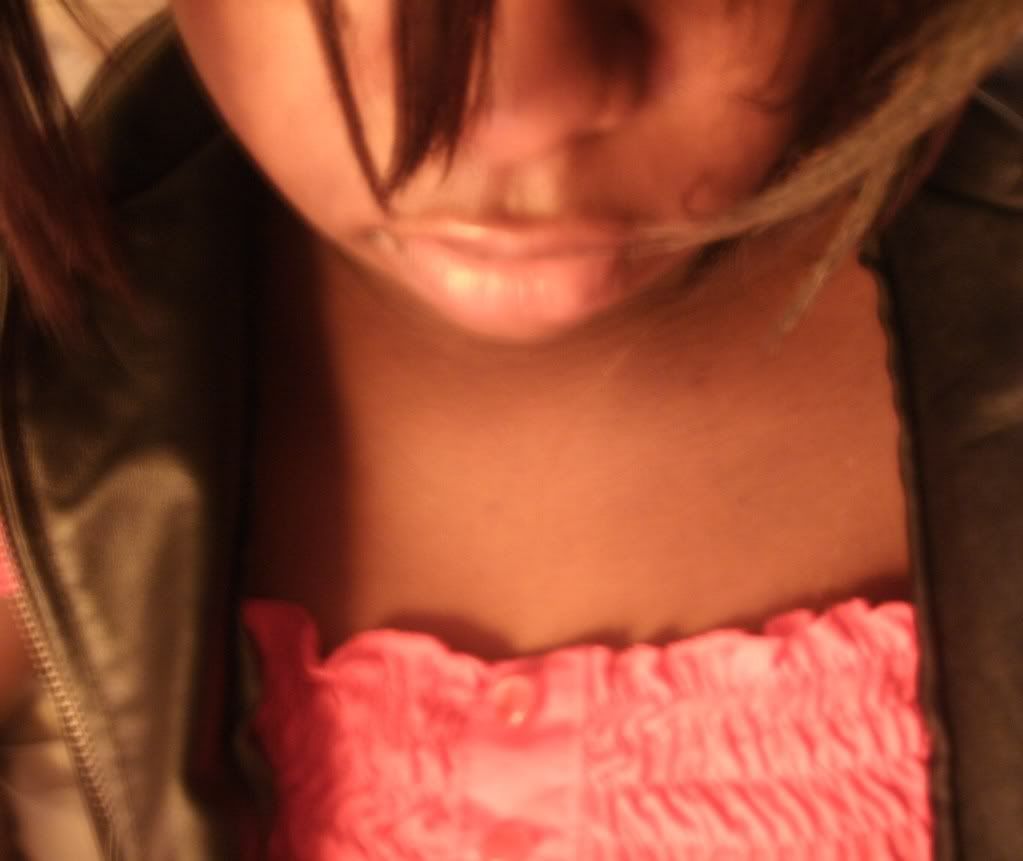 Leggings: Forever 21. Dress: Kmart (from years ago). Vest: Sodi by Thalia. Boots: Hot Topic. Glasses: Converse.
Here's a little peek at my playlist for the last few minutes.
Lips Like Morphine - Kill Hannah
Atlantis to Interzone - Klaxons
Heartbeats - The Knife
Liquid Lava Love - Kevin Michael
Over and Over - Hot Chip
Total music freak, as you guys can see. My Zune is filled to bursting--2700 songs and counting! The only thing that irks me is that nobody else at my microscopic school seems to appreciate the weird shit I listen to...or the fashion! Nobody around here even fathoms wearing anything that doesn't involve UGGs, North Face, or college sweatshirts and pants. *sigh* Sometimes it makes me feel out of place, but fashion is my expression. My body is my canvas. Why not show it? Besides, being the oddball was my specialty back at my high school, college should be no different. And like Lady Gaga said, it's okay to be a freak. ;)
Hope you guys had a fantastic Thanksgiving!