Little glimpse of what I wore the other day...
Obviously obsessed with these shoes...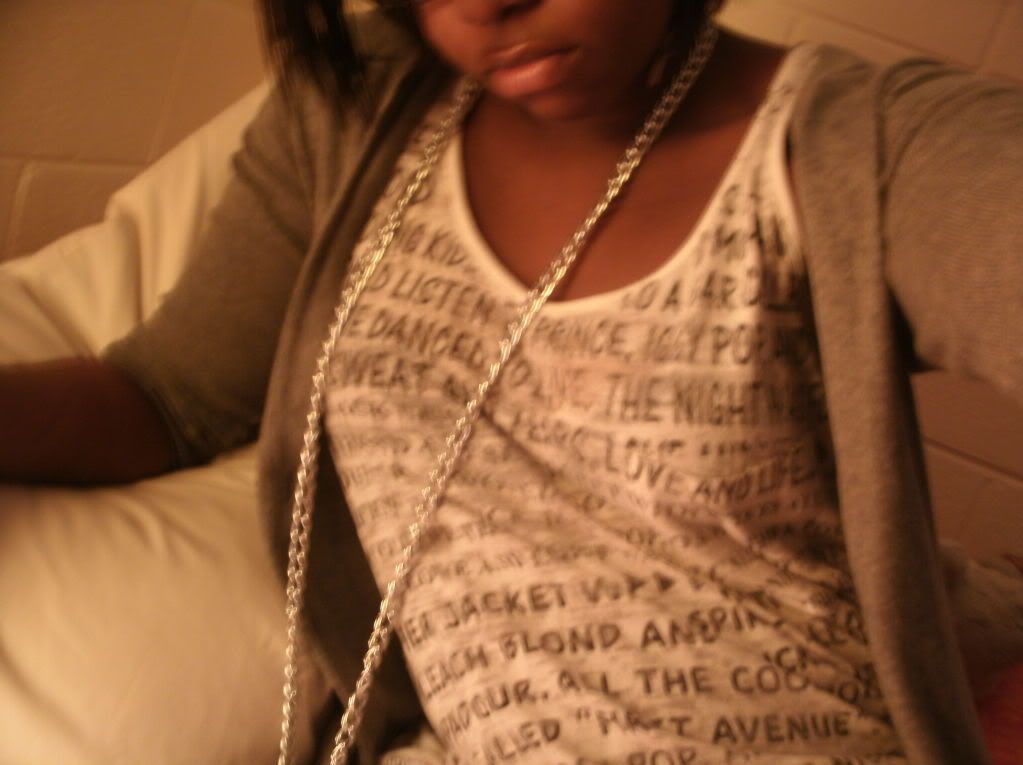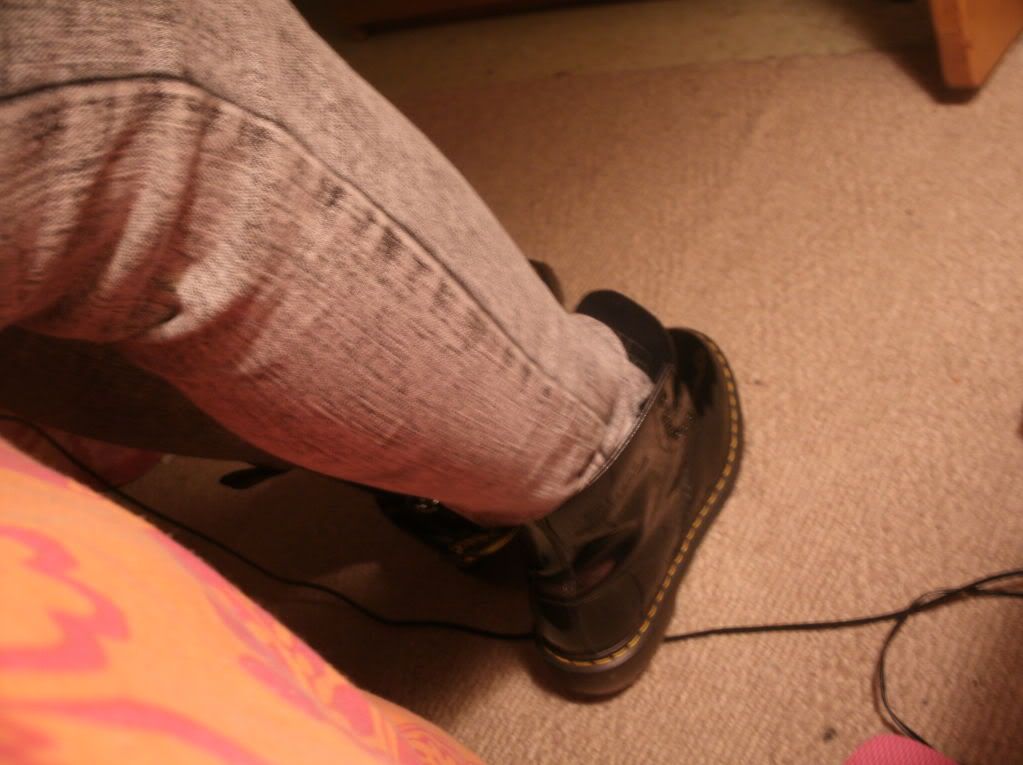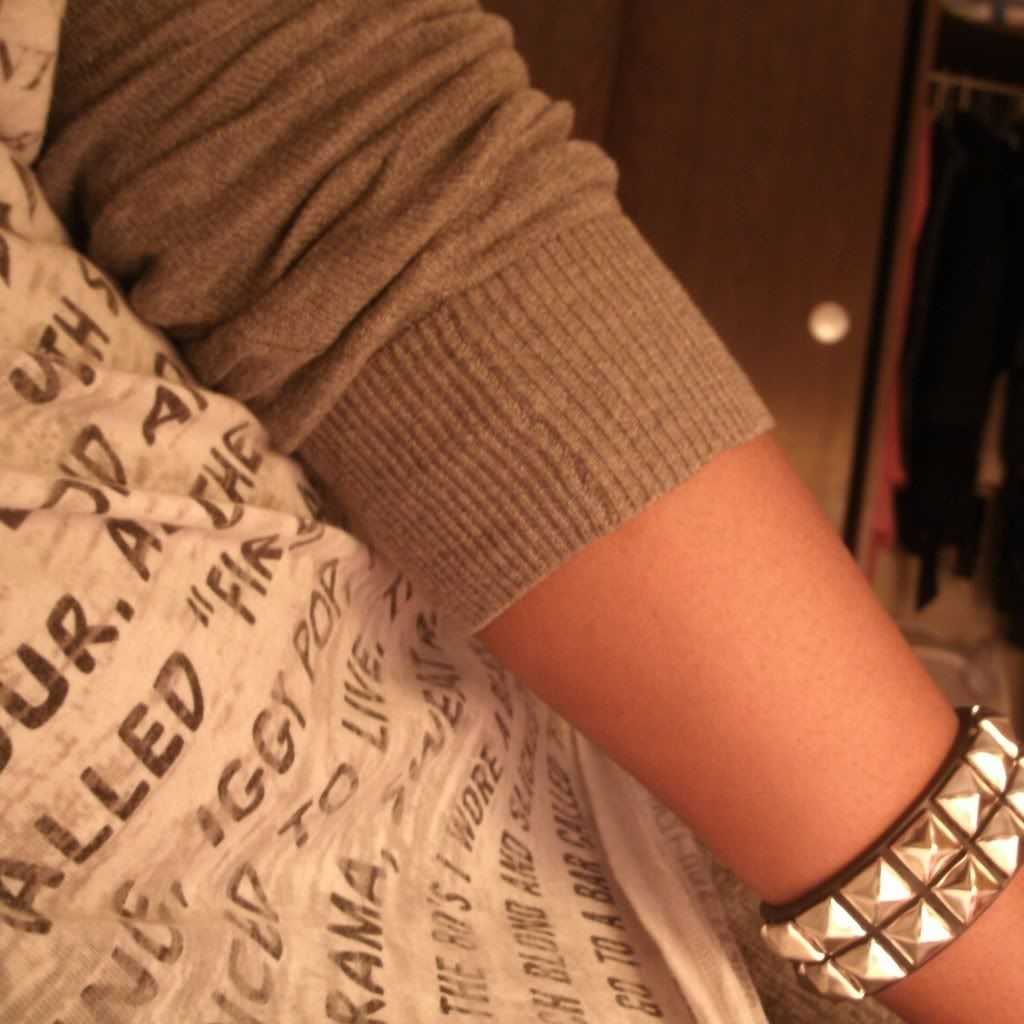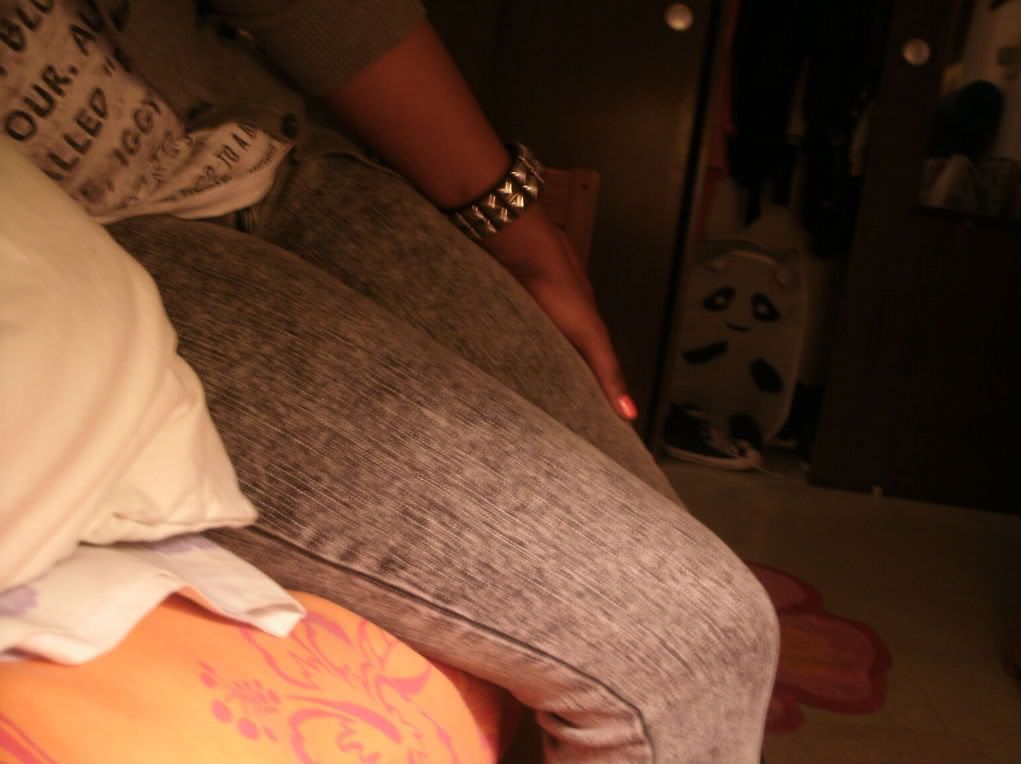 Cardigan: H&M. Graffiti tank: Forever 21. Jeans: Payhalf. Cuff: Hot Topic. Chain: Thrifted. Boots: Doc Martens


I am wholly in love with that tank. It's long, which means I can belt it to make it short, or simply knot it. I was thinking of monochromes when I chose this outfit. All the grays and blacks broken up by a white tank was a good idea to me. Plus, since I gravitate more toward the whole edgy rocker chick look, I wore that studded bracelet and bad ass chain. I feel like I wear the same thing though, but I'm just good at mixing and matching. Must. get. more. clothes! LOL.