A-Punk. Cape Cod Kwassa Kwassa. The Kids Don't Stand A Chance. Oxford Comma. Cousins. Horchata. What do these songs all have in common?
Not only the cutie lead singer Ezra Koenig, but the band he fronts, known as Vampire Weekend. I've been bumping them ever since I heard their new song "Horchata," and I'm thrilled that their new album is coming out soon! Will admit, I wasn't too keen on them when I first heard "A-Punk," but they won me over with their catchy melodies.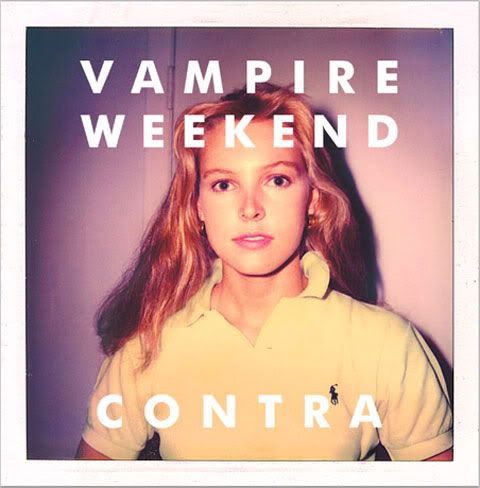 In case you're wondering, no this isn't one of their girlfriends, it's actually some old photo from the seventies. *sigh of relief* The album is due out January 12th of next year.
In other news. . .
True Blood
's third season begins filming today! So geeked! Can't wait to find out what happened to Bill. Is anybody else a Truebie? (Quietly laughs at the irony that this post is full of vampire references.)